View:
Build and Adjust Global Strategies Particularly in the Face of Major Challenges.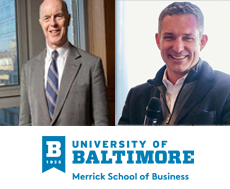 When:

Room:

Zoom

Description:

Team with the Dean and guest, John Richard will explore how to build and adjust global strategies particularly in face of major challenges such as COVID19.

Please join Merrick School of Business Dean, Dr. Murray Dalziel for our next "Team with the Dean" virtual conversation.

Have you thought about what the business-world might look like after COVID-19 subsides? Dean Dalziel is bringing our UB community closer together by offering a virtual conversation with speakers that have insights into what might unfold in the future of business.

FEATURED GUEST: John S. Richard Global Vice President and General Manager – DuPont Safety Kevlar®, Nomex®, Tyvek®, and Typar®

About the Speaker

John Richard is currently the Global VP/GM for the DuPont Safety business, a role he has performed since March, 2017. In this capacity he has full global P&L responsibility for the combined DuPont Kevlar®, Nomex®, Tyvek® and Typar® businesses (~$2.7B in revenue). He works with corporate executive leadership to craft and articulate business strategy across numerous diverse, multi-industrial, markets including Aerospace, Automotive, Defense, Healthcare, Consumer & Industrial, Electrical Infrastructure, and Personal Protection and is accountable for execution implementation that delivers sustainable growth and profitability. He leads a global organization in excess of 3,700 talented cross-functional individuals.

Contact Name:

Amy Greenlee

Contact Email:
Appropriate accommodations for individuals with disabilities will be provided upon request 10 days prior to a campus event and 30 days prior to an event requiring travel.