View:
Business in a Post-Covid World Conversation Series with Manuel Sampedro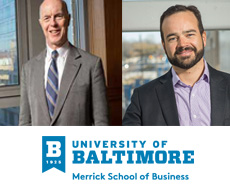 When:

Room:

Zoom

Description:

"Team with the Dean" special guest is Manuel Sampedro, Senior Vice President, Strategic Initiatives at Verizon. He and the dean will explore how the communications industry will be changing over the next few years as well as how Verizon has been set up during the pandemic.

---

Have you thought about what the business-world might look like after COVID-19 subsides? Dean Dalziel is bringing our UB community closer together by offering a virtual conversation with speakers that have insights into what might unfold in the future of business.

FEATURED GUEST: Manuel Sampedro, MBA '99, Senior Vice President, Strategic Initiatives at Verizon

About the Speaker

Manuel Sampedro is Senior Vice President of Strategic Initiatives. Manuel is responsible for the wireline integration of consumer business in Verizon's 2.0 transformation. In this role Manuel manages key performance metrics and strategy for the wireline business.

Previously, Manuel led the Northeast Market wireless retail team and was the author of ZBB (zero based budgeting) force strategy. Prior roles include SVP of Field Operations for Verizon Wireline, managing over 22,000 employees and generating over $360M in savings during Verizon's Business Transformation initiative. He was Market President of the Mid-Atlantic Area in the Consumer and Mass Business organization, responsible for $8B in revenue. He also held several Regional President assignments in New England and New York. In these assignments Manuel excelled in performance, culture and crisis management. He led NY's 1st margin expansion in a decade while ranking #1 in JD Power for customer service NPS. Manuel created a streamlined scorecard focused on FDR (first dispatch resolution), the "why series" frontline communication initiative, and re-established New England's HSO chapter. Lastly, he led his team through the Western Massachusetts regulatory agreement, several strikes, and Super Storm Sandy recovery in New York.?

?

Contact Name:

Amy Greenlee

Contact Email:
Appropriate accommodations for individuals with disabilities will be provided upon request 10 days prior to a campus event and 30 days prior to an event requiring travel.