View:
Black Student Community Space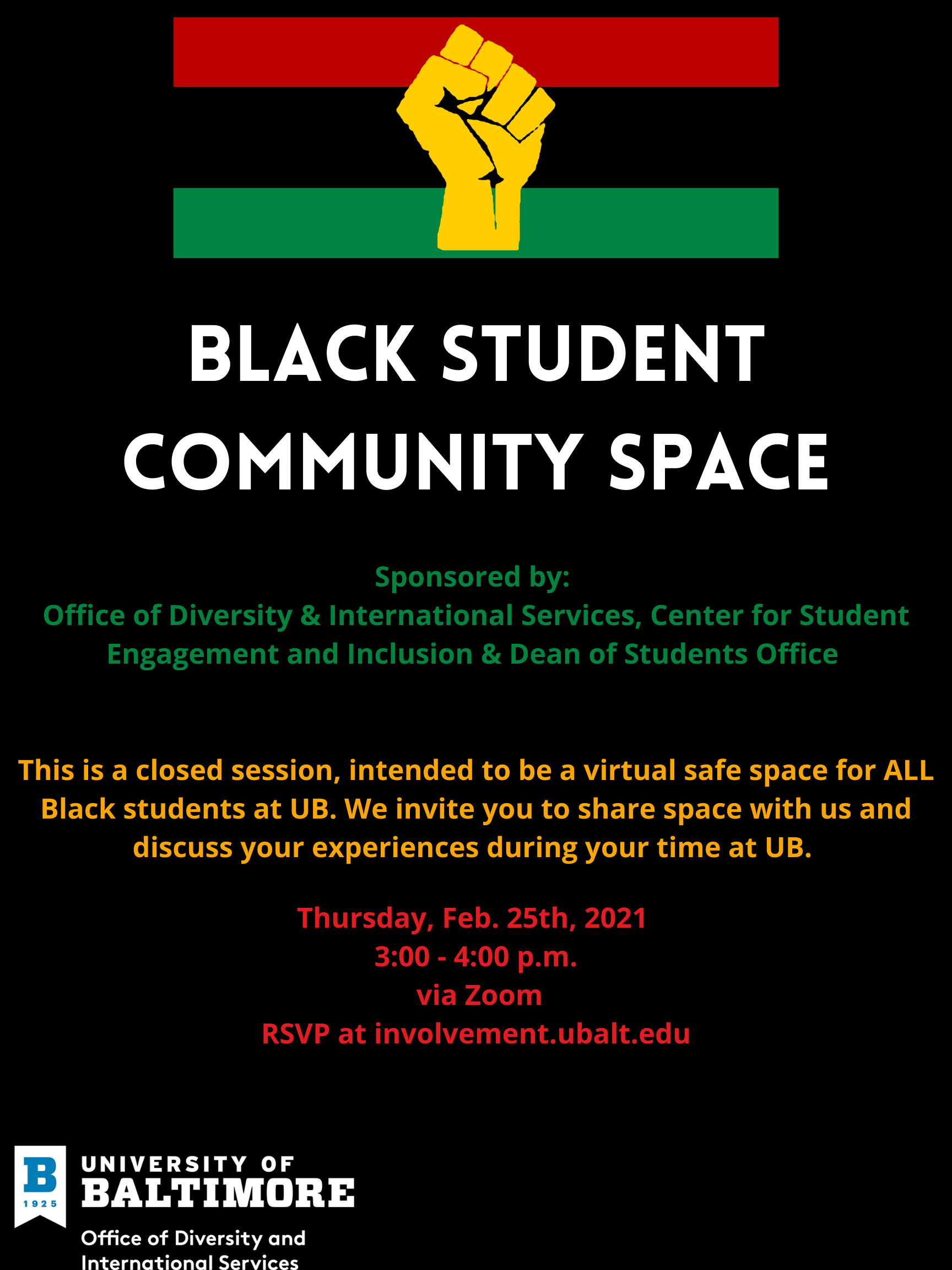 When:

Description:

Calling all Black students at UB! Please join representatives from the Office of Diversity & International Services, the Center for Student Engagement & Involvement, and the Dean of Students Office.

This is a closed session, intended to be a virtual safe space for ALL Black students at UB. We invite you to share space with us and discuss your experiences during your time at UB.

Date: Thursday, February 25th, 2021

Time: 3:00 - 4:00 p.m.

Registration: Click here

Contact Name:

Anndrekia Maha

Contact Email:
Appropriate accommodations for individuals with disabilities will be provided upon request 10 days prior to a campus event and 30 days prior to an event requiring travel.