View:
2nd Annual LGBTQIA+ Reading/Open Mic Event!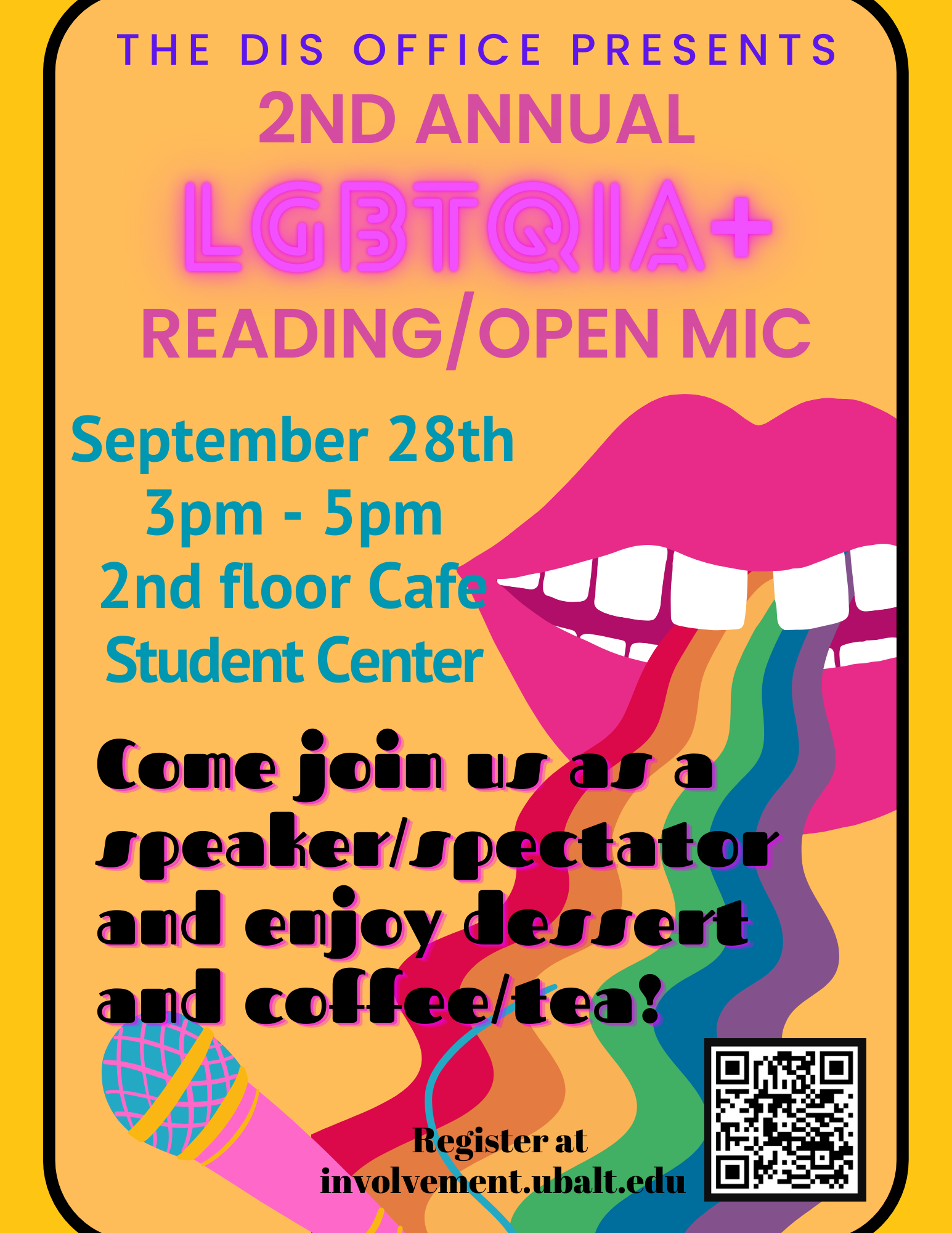 When:

Location:

UBalt Student Center

Room:

2nd Floor

Description:

Come join us for our second annual LGBTQ+ reading/open mic event!
While you can read from your work (fiction/poetry/memoir/anything), you can also hop onto the mic and just tell us your story, and your truth.
Register as such a participant, or one of the crowd that has come to support, it's up to you!
We will be serving delicious deserts as well as coffee and tea, and we'll also have gluten free option, and decaf.
Come as a member of the community, an ally, or just someone who loves art.
Hope to see you there!

Register here!

Contact Name:

Shira Segal

Contact Email:
Appropriate accommodations for individuals with disabilities will be provided upon request 10 days prior to a campus event and 30 days prior to an event requiring travel.