View:
Walters Art Museum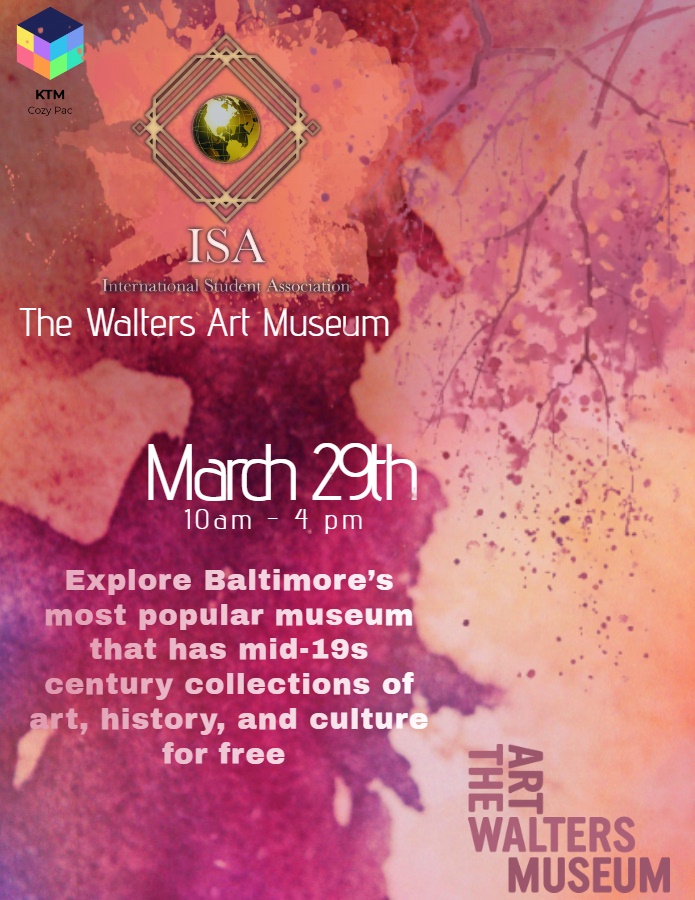 When:

Location:

Off Campus

Room:

NA

Description:

Anyone can attend the trip to explore Baltimore's most popular museum that has mid-19s century collections of art, history, and culture for free and accessible to anyone!

Anyone who is interested in attending; we'll be walking there, it's estimated to be 10-15 min walk so wear something comfortable!

Contact: isa@ubalt.edu

Contact Name:

Amadou Bah

Contact Email:
Appropriate accommodations for individuals with disabilities will be provided upon request 10 days prior to a campus event and 30 days prior to an event requiring travel.