View:
Destress Fest Color and Relax!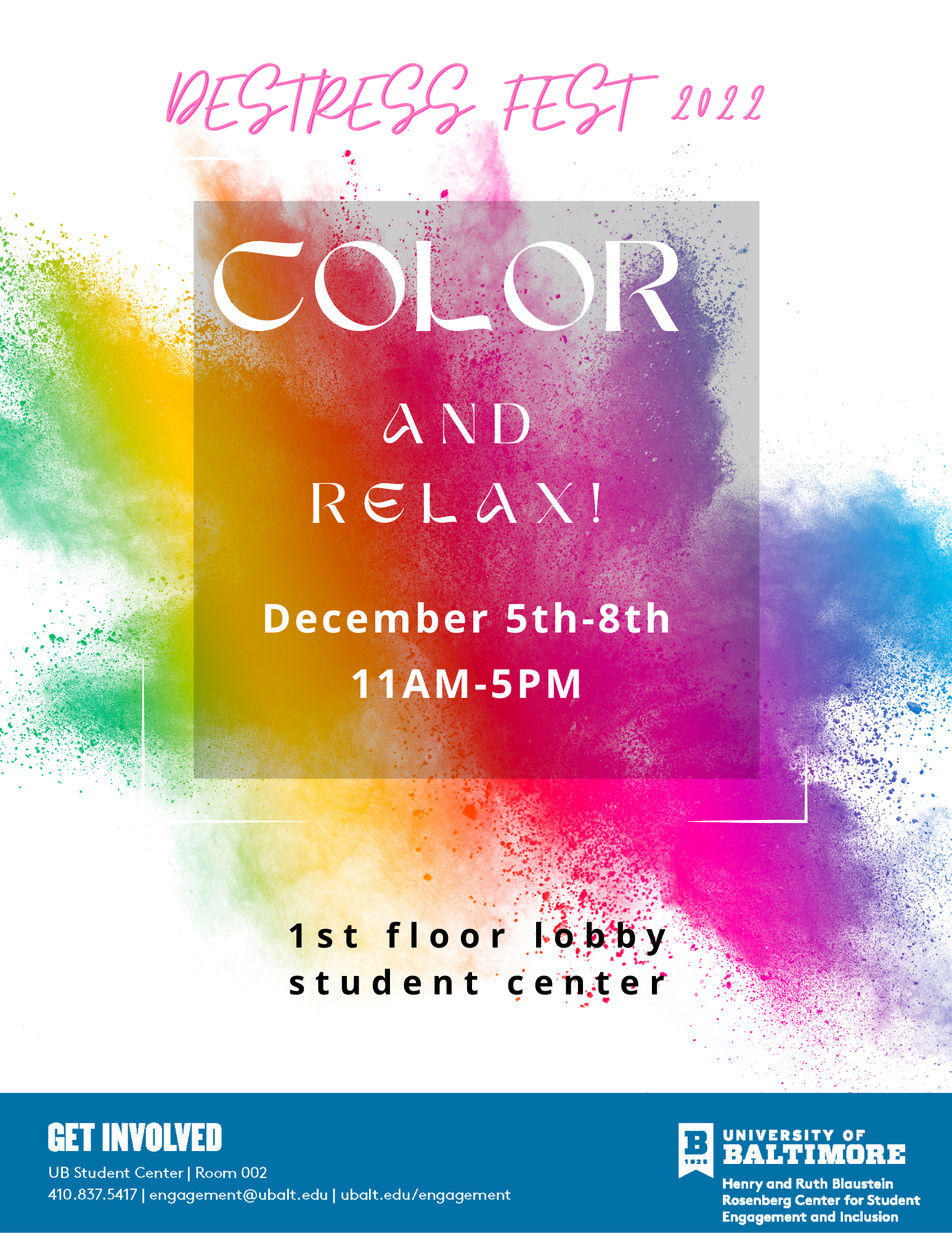 When:

Location:

UBalt Student Center

Description:

You know what the perfect antidote is for stress, anxiety, and school-related head rushes? Coloring. You may have heard this once-children oriented activity has come back in full force, and there's a reason for it. The last few years have been tough on us all, and sometimes even watching a feel-good movie or reading a book is too much stimulation. When you color, your brain takes a well-deserved break, because it is only working the most vital parts of you. But there's more to this activity. You can chat to the people coloring next to you, talk about your favorite color, and really let the relaxation and brain vacation sink in as you watch the picture slowly come to life.

Coloring posters, markers and space to hang out will be located all over the 1st and 2nd floors of the Student Center.

The event will be staffed with Student Support and Center for Student Engagement & Inclusion staff from 2-4pm, so pop by then for giveaways and information!

Visit this link on Campus Groups to view all de-stress fest events and register: https://involvement.ubalt.edu/events?topic_tags=13130860

Contact Name:

Office of Student Engagement and Inclusion

Contact Email:

Contact Phone:

410.837.5417
Appropriate accommodations for individuals with disabilities will be provided upon request 10 days prior to a campus event and 30 days prior to an event requiring travel.