View:
What really drives innovation and entrepreneurship? A Team with the Dean virtual event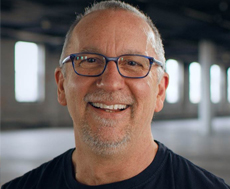 When:

Room:

Zoom

Description:

Merrick School of Business Dean Murray Dalziel is bringing our UBalt community closer together by offering a virtual conversation with speakers who have insights into the current business environment.

FEATURED GUEST: Ken Malone, Executive Officer, Early Charm Ventures, LLC

Early Charm is a venture studio that converts science to business. We specialize in turning brilliant scientific discoveries into companies focused on growth.

Date: Tuesday, February 21, 2023
Time: 4-5 p.m.
Registration: Please pre-register for this Zoom event by using this link. You'll be provided the Zoom credentials after registering.

SPEAKER BIO

Ken Malone is a co-founder of Early Charm Ventures, a venture studio that creates, owns and operates ventures that convert science into products. Early Charm employees over 50 people in its Baltimore production and development operations. Ken serves on the investment committee of Innovation Works' Ignite Capital Fund and mentors in entrepreneurship programs at MICA, University of Baltimore, and Open Works. Prior to forming Early Charm, Malone had careers in the heavy chemical industry working for Georgia Gulf Corporation and Atochem, and in academia working for the University of Southern Mississippi. He has a PhD in polymer science and engineering (Southern Miss) and a B.S. in biochemistry and chemistry (U Miami).

Contact Name:

Nathaly Rivera

Contact Email:
Appropriate accommodations for individuals with disabilities will be provided upon request 10 days prior to a campus event and 30 days prior to an event requiring travel.