View:
Protecting Democracy's Fundamental Civil Right: The Right to Vote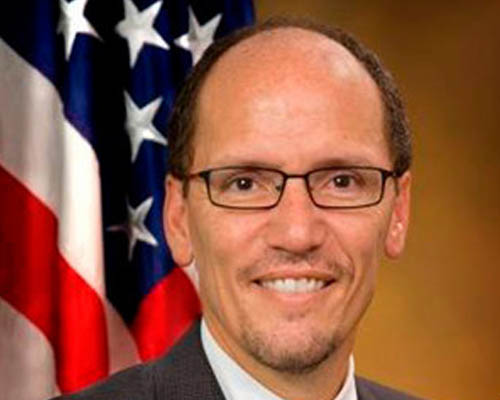 When:

Location:

School of Law Moot Court Room

Description:

Thomas E. Perez was nominated by President Obama to serve as the Assistant Attorney General for the Civil Rights Division, United States Department of Justice, and was sworn in on October 8, 2009.

Mr. Perez previously served as the Secretary of Maryland's Department of Labor, Licensing and Regulation (DLLR), which protects consumers through the enforcement of a wide range of consumer rights laws, including the mortgage setting; enforces workplace safety laws that provide critical safeguards to workers and communities; enforces wage and hour, and other worker protection laws that ensure wage security; and collaborates with businesses and workers to address critical workforce development needs and build a world-class workforce. Mr. Perez was a principal architect of a sweeping package of state lending and foreclosure reforms to address the foreclosure crisis in Maryland.

Mr. Perez has spent his entire career in public service. He received a Bachelor's degree from Brown University in 1983, a Master's of Public Policy from the John F. Kennedy School of Government in 1987 and a Juris Doctorate from Harvard Law School in 1987. Mr. Perez lives in Maryland with his wife, Ann Marie Staudenmaier, an attorney with the Washington Legal Clinic for the Homeless, and their three children.

Contact Name:

Hope Keller

Contact Email:

Contact Phone:

410.837.5648
Appropriate accommodations for individuals with disabilities will be provided upon request 10 days prior to a campus event and 30 days prior to an event requiring travel.