View:
Lunch and Learn at Langsdale: "What Color is Your Performance?"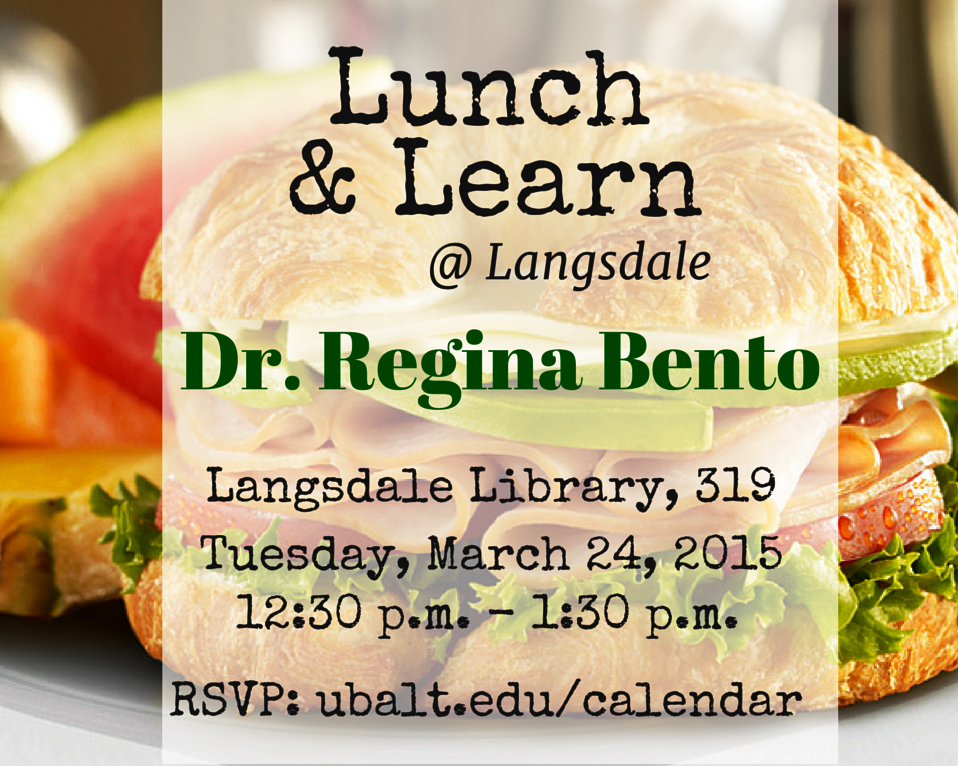 When:

Location:

Langsdale Library: Learning Commons, third Floor

Room:

319

Description:

Bring your lunch and join us in the Learning Commons room 319 in Langsdale Library for a series of informal talks by faculty from across the University. This month's featured faculty member is Dr. Regina Bento, Professor in the Merrick School of Business.

Dr. Bento will be presenting "What Color is Your Performance." The recent Internet meltdown about the "true" color of a white and gold dress (or is it blue and black?) has been a reminder that individual differences can lead us to disagree even about "objective," physical phenomena. Imagine, then, the distortions in perception and interpretation that can happen when complex situations need to be considered during a performance appraisal. In this session, a group of professors from the Merrick School of Business will perform a stage reading of "Concerning Lupe," an original short play that will allow us to explore how prejudices related to gender and ethnicity may lead to unintentional, subtle discrimination in appraisal and rewards.

Lunch and Learn at Langsdale is a great opportunity for students to engage with professors outside the classroom, for faculty to generate opportunities for collaboration, or for anyone to learn something new! We'll provide lemonade and cookies, you provide the discussion.

Contact Name:

Mike Kiel

Contact Email:

Contact Phone:

410.837.4236
Appropriate accommodations for individuals with disabilities will be provided upon request 10 days prior to a campus event and 30 days prior to an event requiring travel.