View:
Law Forum 2015 Symposium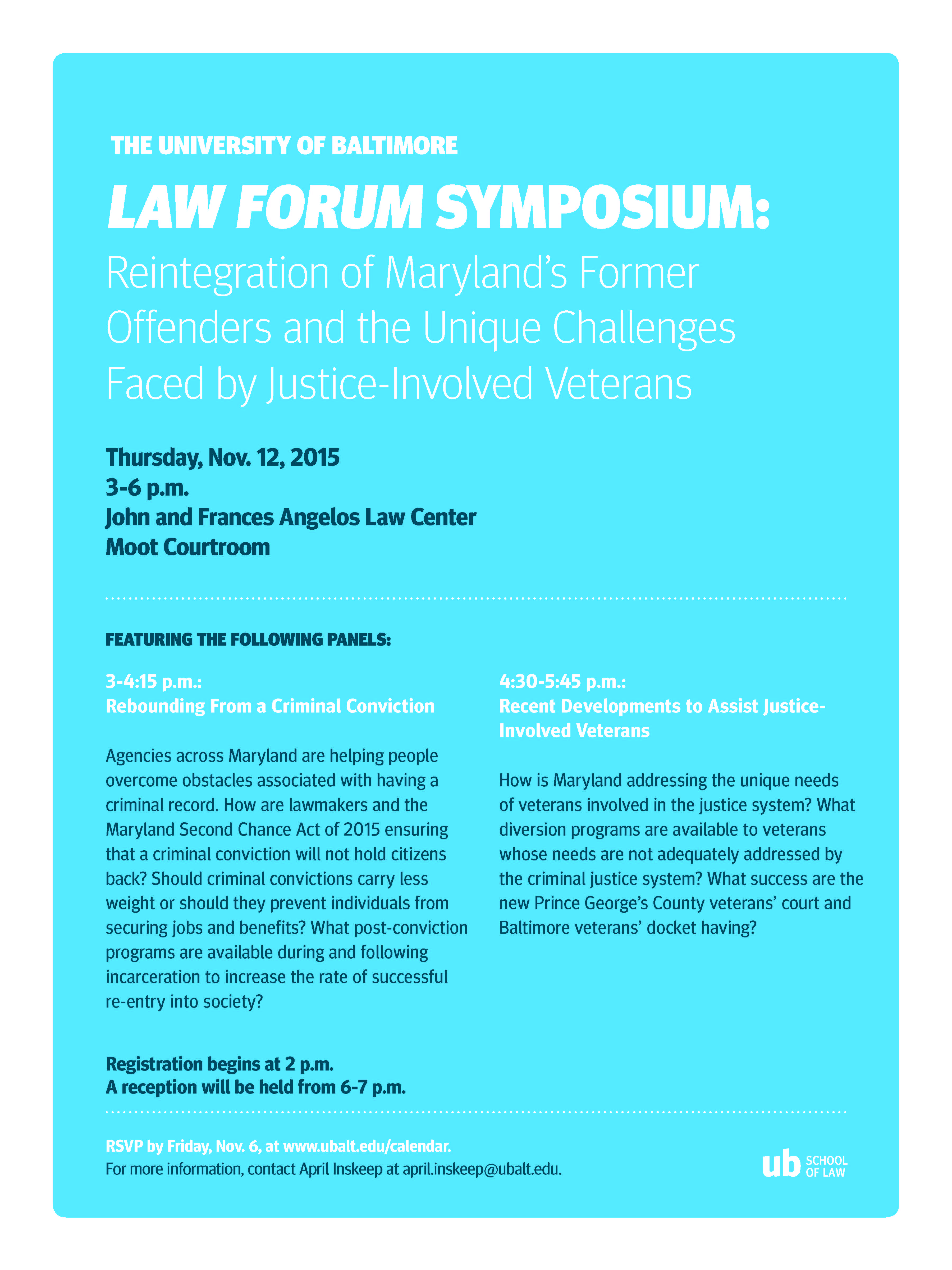 When:

Location:

John and Frances Angelos Law Center

Room:

Moot Ctrm

Description:

The 2015 Law Forum Symposium -- "Reintegration of Maryland's Former Offenders and the Unique Challenges Faced by Justice-Involved Veterans" -- will run from 3-6 p.m. and will feature two panels. Registration begins at 2 p.m. and a reception will be held from 6-7 p.m.

Contact Name:

April Inskeep

Contact Email:
Appropriate accommodations for individuals with disabilities will be provided upon request 10 days prior to a campus event and 30 days prior to an event requiring travel.