View:
Merrick Engages - A Conversation with Jay Ripley: 'Entrepreneurship is Fun'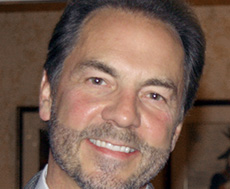 When:

Location:

UB Student Center

Room:

Bogomolny Room, 5th fl

Description:

Jay Ripley, B.S. '79 is a co-founder, principal owner and Chairman of Sequel Youth and Family Services, a national operator of 33 residential and community-based behavioral health programs for people with mental health and behavioral disabilities. The programs operate in 18 states, employ 3,500 staff members and serve more than 4,000 clients from 36 states and territories.

Ripley also co-founded and was the principal owner of BGR The Burger Joint, an upscale, fast casual gourmet burger restaurant concept. Ripley served as Non-Executive Chairman for the highly-acclaimed restaurant chain, which operates company-owned restaurants in the Washington, DC area and oversees franchised restaurants nationally and internationally. BGR was sold in March 2015.

---

What is the Merrick Engages Series?

Merrick Engages is a series that takes a close look at contemporary business topics through the lenses of successful business leaders. Each business leader sits down with Murray Dalziel, dean of the Merrick School of Business, and they engage in a conversation that aims to better inform us, and provide a new perspective into the business world. Each time the dialog will delve into topics pertaining to careers, business transformation and life lessons-learned.

Contact Name:

Office of the Dean

Contact Email:

Contact Phone:

410.837.4955
Appropriate accommodations for individuals with disabilities will be provided upon request 10 days prior to a campus event and 30 days prior to an event requiring travel.