View:
Career Tracks: A Celebrity Assistant Pulls Back the Curtain on the Workplace of 2015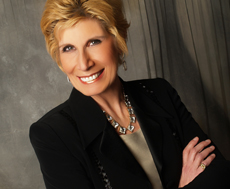 When:

Location:

William H. Thumel Sr. Business Center

Room:

Auditorium

Description:

Do your career aspirations involve employing an assistant? Or…have you ever thought of using your college education to become an assistant? If the answer is no, you may want to think again.

For 25 years, our speaker Bonnie Low-Kramen worked as the Personal and Executive Assistant to Oscar winning actress Olympia Dukakis. Bonnie now travels the world speaking and training assistants in companies such as Starbucks, Amazon, and Dell and she is coming to Baltimore to share what she knows.

Assistants are the backbone to businesses and the right arms to their executives in our 24/7 instant access, highly demanding workplace. In the most effective mutually respectful relationships, assistants function as strategic business partners to their executives which is making for a lively workplace filled with opportunities, especially for college grads who have the relevant skills. Salaries have never been higher nor jobs more plentiful for educated and skilled assistants. If you are interested in knowing more about working as an assistant or managing an assistant, join us on October 7 for Bonnie's engaging and interactive presentation.

Q&A and a book-signing will follow.

Contact Name:

Office of the Dean

Contact Email:

Contact Phone:

410.837.4955
Appropriate accommodations for individuals with disabilities will be provided upon request 10 days prior to a campus event and 30 days prior to an event requiring travel.