View:
Opening Night Community Welcome: 'Divided Baltimore' Course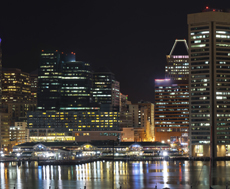 When:

Location:

Town Hall

Description:

The University of Baltimore's new fall course, "Divided Baltimore: How Did We Get Here, Where Do We Go?," will kick off with a welcoming event for the entire community in the Town Hall in the H. Mebane Turner Learning Commons, 1415 Maryland Ave. UB students and faculty will join community activists, local leaders and concerned citizens in an overview of the semester-long course. The event is free and open to the public—attendees do not have to be enrolled in "Divided Baltimore" to be there.

At the opening night kickoff:

-a lecture, "How Baltimore Got Segregated," will be presented by Elizabeth M. Nix, assistant professor of history in UB's Yale Gordon College of Arts and Sciences and contributing author and co-editor of the award-winning anthology Baltimore '68: Riots and Rebirth in an American City;

-an overview of the course will be presented by Provost Joseph Wood;

-UB officials will take questions from the audience.

Learn more about the course.

Contact Name:

Darien Ripple

Contact Email:

Contact Phone:

410.837.6538
Appropriate accommodations for individuals with disabilities will be provided upon request 10 days prior to a campus event and 30 days prior to an event requiring travel.