View:
Panel Discussion: Destroying the School-to-Prison Pipeline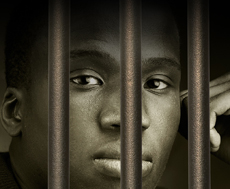 When:

Location:

H. Mebane Turner Learning Commons

Room:

Town Hall

Description:

The University of Baltimore's BMALE Academy, in partnership with the Women of Color Student Association, will host a panel discussion, "Destroying the School-to-Prison Pipeline," on Nov. 3 at 6 p.m. in UB's H. Mebane Turner Learning Commons Town Hall Auditorium, 1415 Maryland Ave. This event is free and open to the public. All are welcome.

Panelists Include:

Rev. Eric King, pastor for New Life United Methodist Church
Khalilah Harris, deputy director of the White House Initiative on Educational Excellence for African Americans
Patricia Welch, dean of the School of Education & Urban Studies at Morgan State University
Benjamin Wright, associate professor in the University of Baltimore School of Criminal Justice
Marshall Goodwin, chief of the Baltimore City Schools Police Department
Karl Perry, chief of School Support for Baltimore City Schools

The town hall discussion will be moderated by Renita Seabrook, associate professor in the UB School of Criminal Justice.

The "school-to-prison pipeline" refers to the policies and practices that push Baltimore City's schoolchildren, especially our most at-risk children, out of classrooms and into the juvenile and criminal justice systems. This pipeline reflects the prioritization of incarceration over education. For a growing number of students, the path to incarceration created by the schooling system includes (but is not limited to):

inadequate resources in public schools;
overly harsh school discipline, including zero-tolerance policies that automatically impose severe punishment regardless of circumstances;
an increased reliance on police rather than teachers and administrators to maintain discipline.

Contact Name:

Sunni Solomon

Contact Email:

Contact Phone:

410.837.5927
Appropriate accommodations for individuals with disabilities will be provided upon request 10 days prior to a campus event and 30 days prior to an event requiring travel.