View:
OPRE 505 Group Tutorial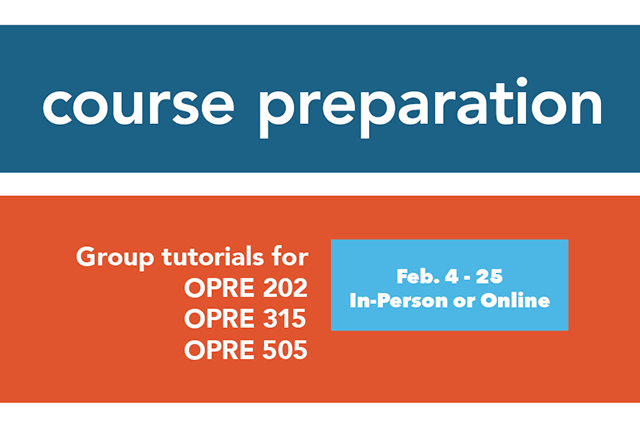 When:

Location:

Langsdale Library: Turner Learning Commons, third floor

Room:

LC 319

Description:

In response to student demand, the Achievement and Learning Center has planned a small-group tutorial for students in OPRE 505: Fundamentals of Statistics. You can attend the tutorial in person or online:

Saturday, Feb. 18 | 2 – 4 p.m. | LC 319 or Online

The tutorial, led by the ALC's math coordinator, Yoosef Khadem, will cover an introduction to statistical data analysis definitions and descriptive statistics, followed by Excel stat function.

If you'd like to attend the review in-person, please RSVP below. If you'd like to attend online, please click the "Online" link above 10 minutes before the session begins.

Contact Name:

Achievement & Learning Services

Contact Email:

Contact Phone:

410.837.5383
Appropriate accommodations for individuals with disabilities will be provided upon request 10 days prior to a campus event and 30 days prior to an event requiring travel.