View:
Prof. Kenneth Lasson discusses his new book, "Defending Truth"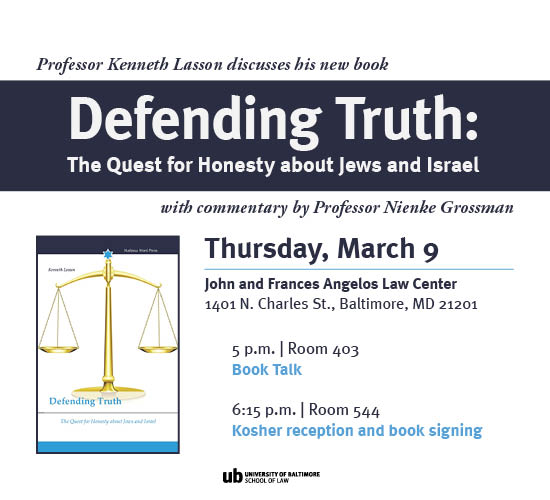 When:

Location:

John and Frances Angelos Law Center

Room:

12th flr

Description:

From 5-6 p.m., Professor Kenneth Lasson will discuss his new book, "Defending Truth: The Quest for Honesty About Jews and Israel"; Professor Nienke Grossman will offer commentary. Afterward, a kosher reception and a book signing will be held.

Contact Name:

Laurie Schnitzer

Contact Email:

Contact Phone:

4689
If you need accommodations to participate in this event, please contact the person listed above at least 10 days prior to the event.