View:
M.F.A. Graduate Reading, Book Fair and Reception 2017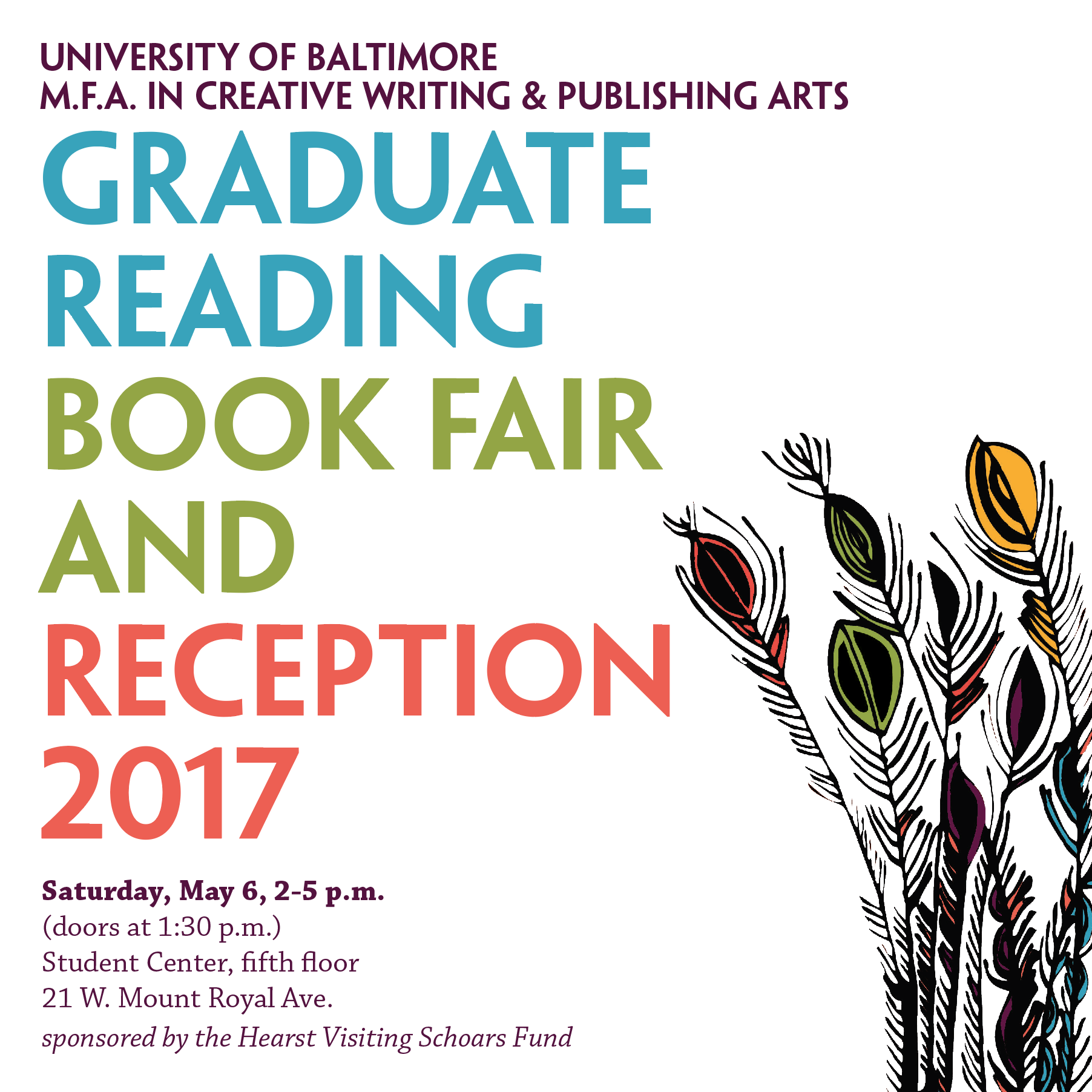 When:

Location:

UB Student Center

Room:

5th floor

Description:

A reading, book fair, and reception for the 2017 M.F.A. in Creative Writing & Publishing Arts graduates at the University of Baltimore. Doors open at 1:30 p.m.

Fiction, memoir, and poetry from:

Zakiah Baker
Melissa Brooks-Cuffee
Elisa Estrella
Mira Fouad
Jaquetta Henson
E Kosloski
Wallace Lane
Austrie Martinez
Tara Orchard
Lavonia Ardella Reid
G.J. Sieck
Mariette Storr
Laura Willis
Charles Winchester
Libby Zay

sponsored by the Hearst Visiting Scholars Fund

Contact Name:

Kendra Kopelke

Contact Email:
If you need accommodations to participate in this event, please contact the person listed above at least 10 days prior to the event.