View:
Salsa with Lalsa by the Latin American Law Student Association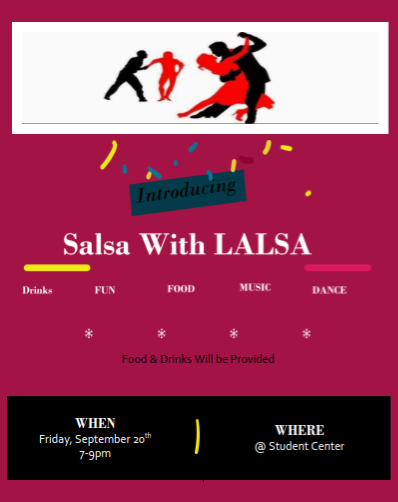 When:

Location:

UB Student Center

Room:

5th floor

Description:

LALSA is hosting a salsa night to share the latinx culture with the UB community. If you have questions about this event please contact Isabel Jorrin Garcia at isabel.joringarcia@ubalt.edu.

Contact Name:

Isabel Jorrin Garcia

Contact Email:
Appropriate accommodations for individuals with disabilities will be provided upon request 10 days prior to a campus event and 30 days prior to an event requiring travel.