View:
Global Game Jam 2020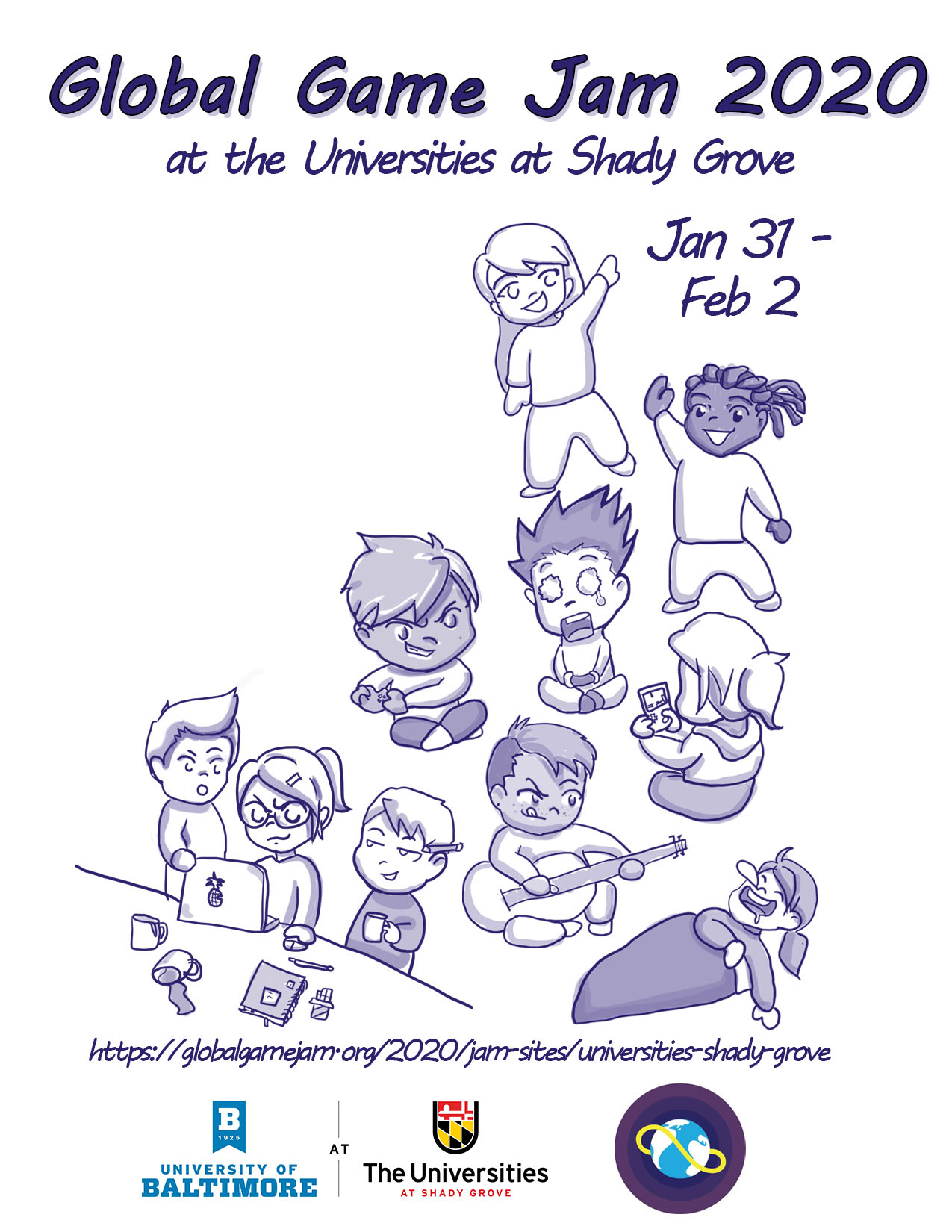 When:

Location:

Universities at Shady Grove

Room:

Bldg III

Description:

Registration for Global Game Jam 2020 is open! https://globalgamejam.org/2020/jam-sites/universities-shady-grove

Students, faculty and members of the community, come join University of Baltimore at Universities at Shady Grove to create games over the course of a weekend: Friday Jan. 31, 2020 at 3:00 pm to Sunday, Feb. 2, 2020 at 6:00pm. All jammers are welcome regardless of level of experience.

If you can't make the whole weekend, you are welcome to join us for the opening event on Friday featuring a guest speaker, and the closing event on Sunday where you'll get a chance to play the games and watch the contest!

Snacks and drinks will be provided, and other food will be available for purchase nearby.

Participants under 18 must be accompanied by an adult at all times.

GGJ t-shirts are available for purchase through Dec. 26, 2019: https://www.customink.com/g/tyu0-00c2-gfg0.

Contact Name:

Elka Cahn

Contact Email:
Appropriate accommodations for individuals with disabilities will be provided upon request 10 days prior to a campus event and 30 days prior to an event requiring travel.