View:
Accounting: Lessons From the Business Cloud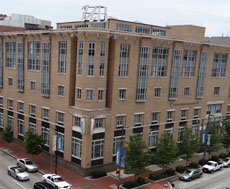 When:

Room:

Webinar

Description:

A 15-minute Lesson from UB Faculty on Accounting.

Come and learn about auditing profession and why we need auditors and CPAs. CPA is a highly recognized and valued profession which provides a great degree of job security in these uncertain times. It opens up career opportunities in many other fields besides accounting and is a great starting point for someone thinking of career in business.

Hosted by Professor of Accounting Mikhail Pevzner.

Please R.S.V.P. to register for the webinar. A confirmation e-mail will include Zoom webinar link.

Contact Name:

Kathea Smith

Contact Email:

Contact Phone:

410.837.4948
Appropriate accommodations for individuals with disabilities will be provided upon request 10 days prior to a campus event and 30 days prior to an event requiring travel.