View:
Team with the Dean Featuring Apple Inc. VP of Global Real Estate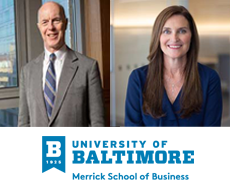 When:

Description:

Have you thought about what the business-world might look like after COVID-19 subsides? Dean Dalziel is bringing our UBalt community closer together by offering a virtual conversation with speakers that have insights into the current business environment.

FEATURED GUEST: Kristina Raspe, Vice President of Global Real Estate & Facilities at Apple Inc.

Date: Tuesday, Mar. 15, 2022

Time: 4:00-5:00 p.m.
Registration: Please pre-register for this Zoom event by using this link.

This event WILL NOT be recorded.

About the Speaker:

Kristina Raspe serves as the Vice President of Global Real Estate & Facilities for Apple Inc. In this role, she has global responsibility for real estate transactions and administration, corporate and data center construction, environment, health and safety, renewable energy, commute services, facilities operations and maintenance, strategic workplace planning, and business partnering activities. Kristina has been with Apple since 2013.

Prior to joining Apple, Kristina served as the Vice President for Real Estate Development & Asset Management at the University of Southern California, where she continues to serve as a member of the Sol Price School of Public Policy Board of Councilors. At USC, Kristina was responsible for all campus planning activities, entitlements, real estate acquisition, disposition, leasing and development, lending, and management of all non-liquid university assets. Kristina played a critical role in the university's redevelopment of its University Village (a 1M SF mixed-use project), the development of master plans to guide the future development of both the university's main campus and its health science campus, and the leasing of the Los Angeles Memorial Coliseum.

Kristina has a master's degree in real estate development and a master's degree in construction management, both from USC. She also has a law degree from Loyola Law School and practiced real estate and corporate law for ten years prior to transitioning to the business side of real estate.

Contact Name:

Amy Greenlee

Contact Email:

Contact Phone:

410.837.4955
Appropriate accommodations for individuals with disabilities will be provided upon request 10 days prior to a campus event and 30 days prior to an event requiring travel.