View:
Panel Discussion: Business Leading with Diversity, Equity and Inclusion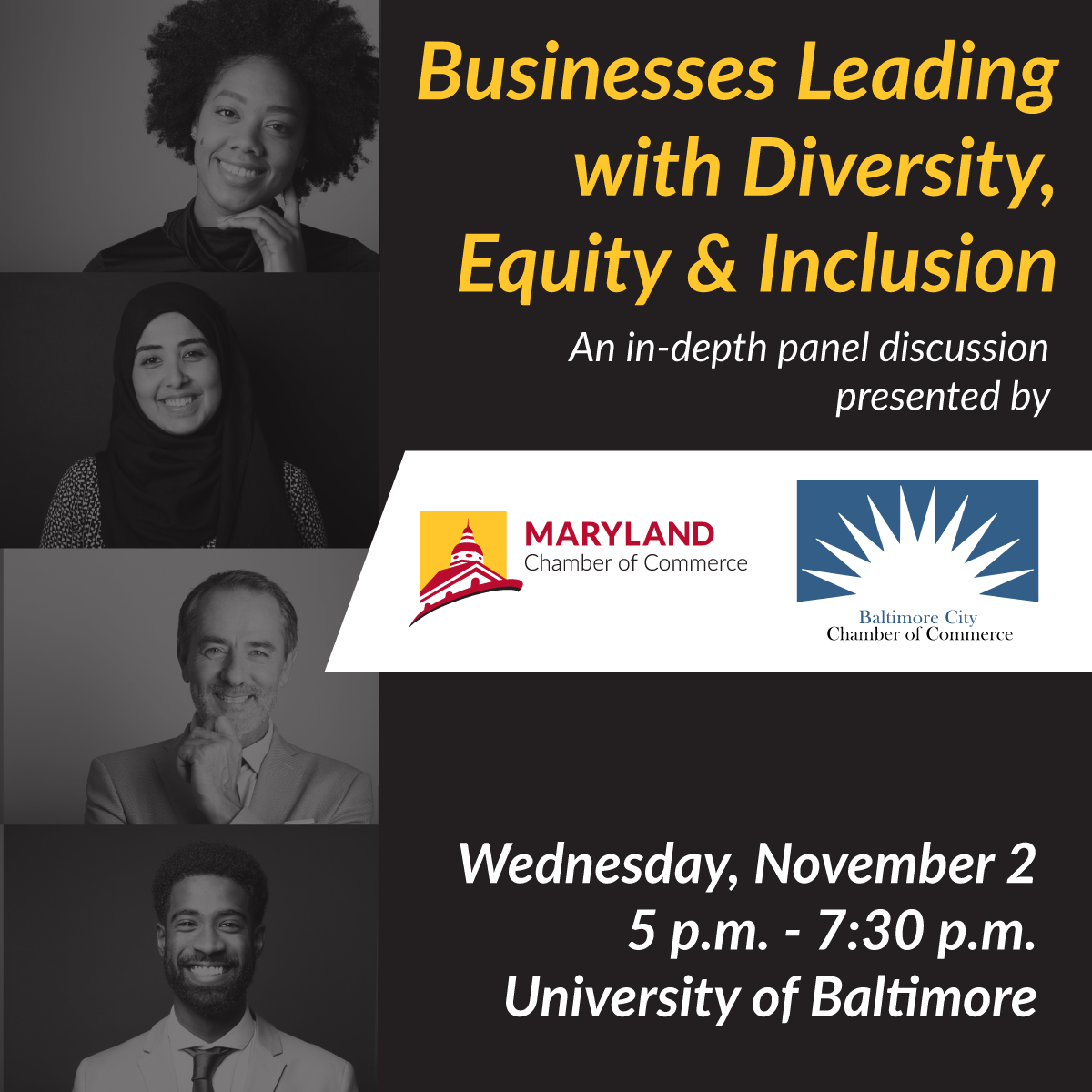 When:

Location:

Wright Theater

Room:

Bogomolny and Wright Theater

Description:

The Maryland Chamber of Commerce and the Baltimore City Chamber of Commerce have partnered to provide cutting-edge insight into how Maryland companies are innovating in the DEI space through this in-depth panel discussion.

No matter the industry; diversity, equity and inclusion are a business imperative — a core part of every company's collective purpose. By integrating advanced DEI practices, companies gain critical insight into how to solve problems, innovate and meet the needs of their customers and communities, ultimately shaping their workplace culture and driving revenue.

Attendees will:
• Hear from a panel of experts in diversity, equity and inclusion
• Learn best practices and innovative solutions from leaders in Maryland business
• Submit questions for the panel pre-event
• Network with fellow members of the Maryland business community

Moderator:

Kai Reed of WBAL

Panelists:

Beth Hehir, Senior Consultant, J.P. Morgan Chase

Raymone Jackson, Global Head of Diversity, Equity & Inclusion, T. Rowe Price

Lisa Manzone, SVP & Chief Human Relations Officer, McCormick & Company

When: November 2

Where: Student Center, 5th floor - Bogomolny Room for networking and main event in the Wright Theater

Event agenda:
• 5:00 – 6:00 p.m. – Registration and networking with light refreshments and appetizers
• 6:00 – 7:00 p.m. – Panel discussion
• 7:00 – 7:30 p.m. – Q&A

The first 20 University of Baltimore students to register will be free! Use the code: XYZ at checkout.

All other student tickets are $15 now or $20 after 10/17.

For more information and registration:

Business Leading with Diversity, Equity & Inclusion

Contact Name:

Amy Greenlee

Contact Email:

Contact Phone:

141.083.4883
Appropriate accommodations for individuals with disabilities will be provided upon request 10 days prior to a campus event and 30 days prior to an event requiring travel.