View:
Intersections: Medical Illustration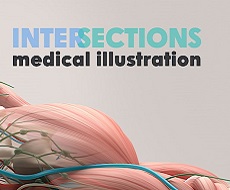 When:

Location:

Bogomolny Library

Room:

3rd floor

Description:

Join us for a fascinating discussion on the intersection of medicine, biology and the visual arts!

Assistant Professors Jeff Day and Anne Altemus, from The Johns Hopkins University School of Medicine, will discuss their work in bringing various medical subjects to life through illustration and animation, followed by an interactive Q&A session.

This event is free and open to the public.

---

Jeff Day is an assistant professor in the Department of Art as Applied to Medicine at Johns Hopkins University, where he teaches courses related to animation, interactivity, and design. He is interested in accessibility and usability in educational media and in applying cartoon concepts to educational communication. Jeff is a graduate of the Johns Hopkins medical illustration program and has a BA and MD from Case Western Reserve University.

Anne Altemus has been an instructor at the Department of Art as Applied to Medicine since 1992. Anne is a recipient of the Ranice W. Crosby Distinguished Achievement Award, given in recognition of scholarly contributions made to the advancement of art as applied to the medical sciences. Anne holds an MA in Medical and Biological Illustration from the Johns Hopkins University School of Medicine.

Sponsored by The University of Baltimore's Center for Digital Communication, Commerce and Culture.

Contact Name:

Bethany Janka

Contact Email:
Appropriate accommodations for individuals with disabilities will be provided upon request 10 days prior to a campus event and 30 days prior to an event requiring travel.