View:
UB BLSA's Welcome Back Cookout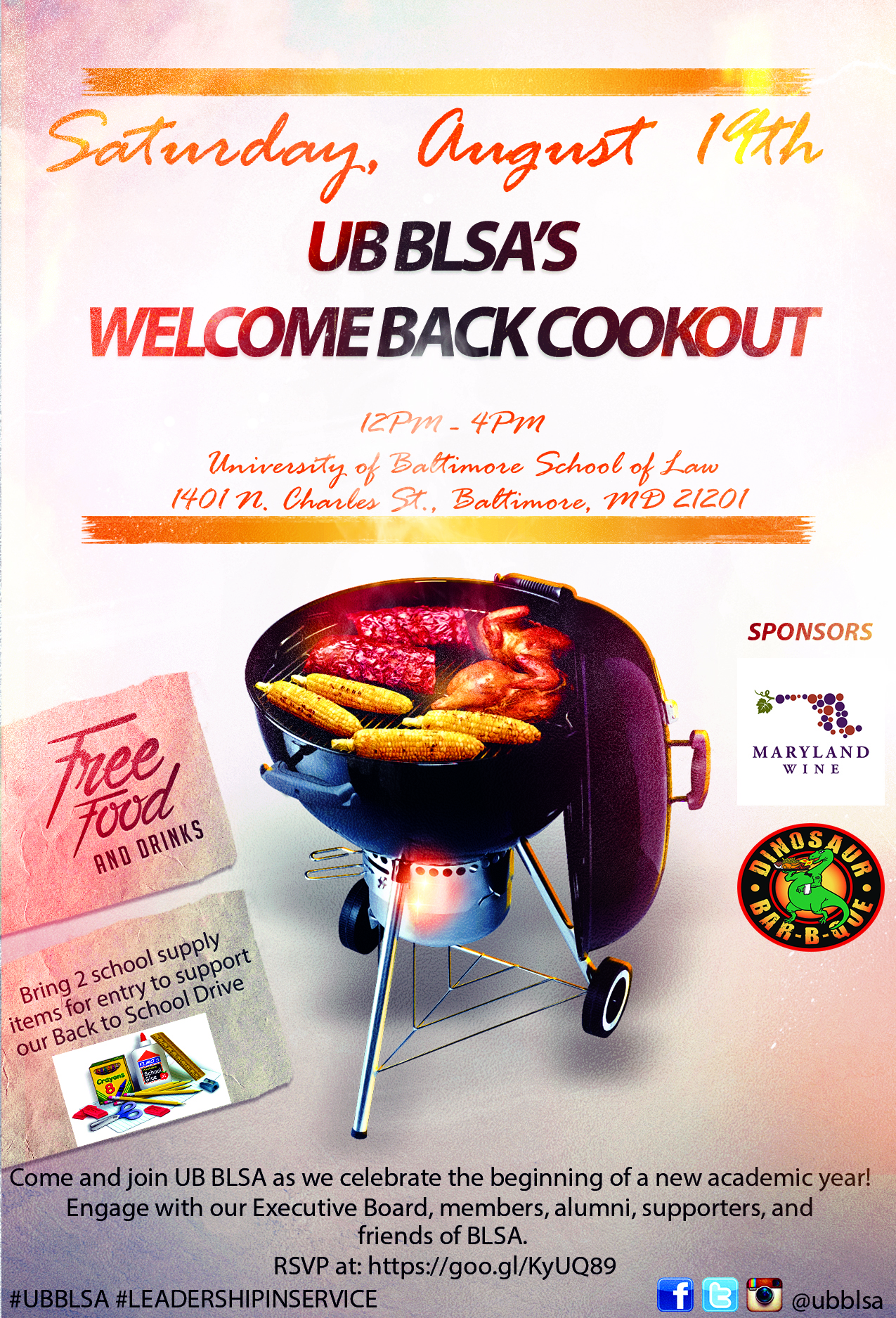 When:

Location:

1401 N. Charles St

Room:

University of Baltimore School of Law Lower Level

Description:

BLSA Members, Alumni, Faculty, Staff, and Supporters/Friends of UB BLSA, you are cordially invited to join us for our first BLSA Welcome Back Cookout on Saturday, August 19th from 12PM-4PM! This Cookout is a welcome back event for all of our returning and incoming classes, and a way for everyone to become introduced to our new Executive Board for the year. We are also asking that community based organizations, legal firms, political activists/officials, and judicial members join us to bring in a successful academic year of geared leadership through service that will take place within our organization. Please RSVP at the link provided in our flyer. We look forward to seeing you there! #UBBLSA #LEADERSHIPINSERVICE

(PLEASE RSVP VIA THE FLYER LINK & FOLLOW US ON SOCIAL MEDIA *CLICKABLE LINKS IN THE PDF VERSION BELOW - To share our event, with clickable links to our RSVP form, and social media sites, please follow this link - https://files.acrobat.com/a/preview/9d4ab646-a136-4382-b12d-7c836d3a5d8 - to a PDF version of the flyer.)

Contact Name:

Brandon R Cahee

Contact Email:
Appropriate accommodations for individuals with disabilities will be provided upon request 10 days prior to a campus event and 30 days prior to an event requiring travel.