View:
Structural Inequality and Public Services in Baltimore: Special Collections Fellowship Colloquium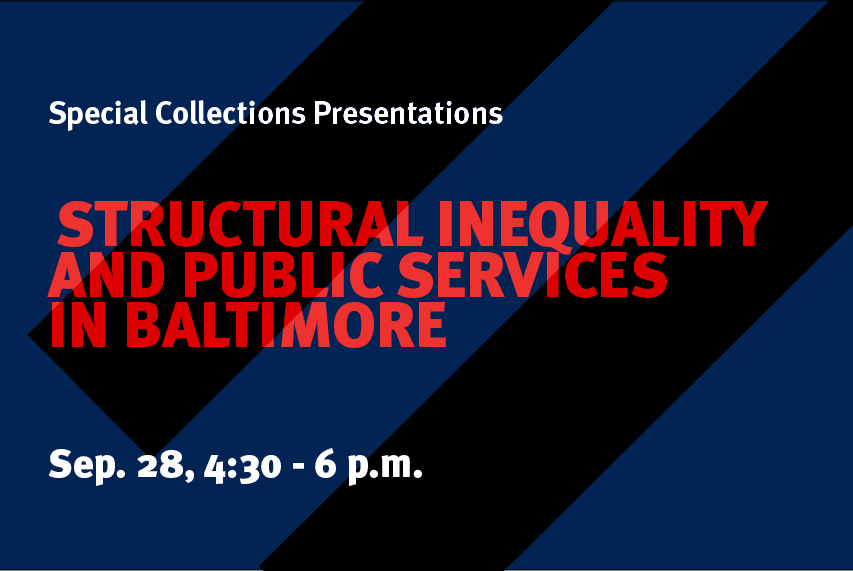 When:

Location:

H. Mebane Turner Learning Commons

Room:

Town Hall and Lobby

Description:

With recent crises in Baltimore's public sector related to policing, budgeting, education, public health and more, do we see the past replaying in the present? Analyses of urban redevelopment, residential displacement, and community relations with law enforcement in Baltimore from the 1940s-1990s may help us address contemporary changes.

This symposium highlights scholarship by three Langsdale Library research fellows on local structural inequality. This work was made possible through Langsdale Library's Baltimore Regional Studies Archives and with support from the University of Baltimore Foundation's Fund for Excellence.

This event is free and open to the public. Light refreshments will be served.

Contact Name:

Special Collections

Contact Email:
Appropriate accommodations for individuals with disabilities will be provided upon request 10 days prior to a campus event and 30 days prior to an event requiring travel.