View:
Saxton Gagnon Concert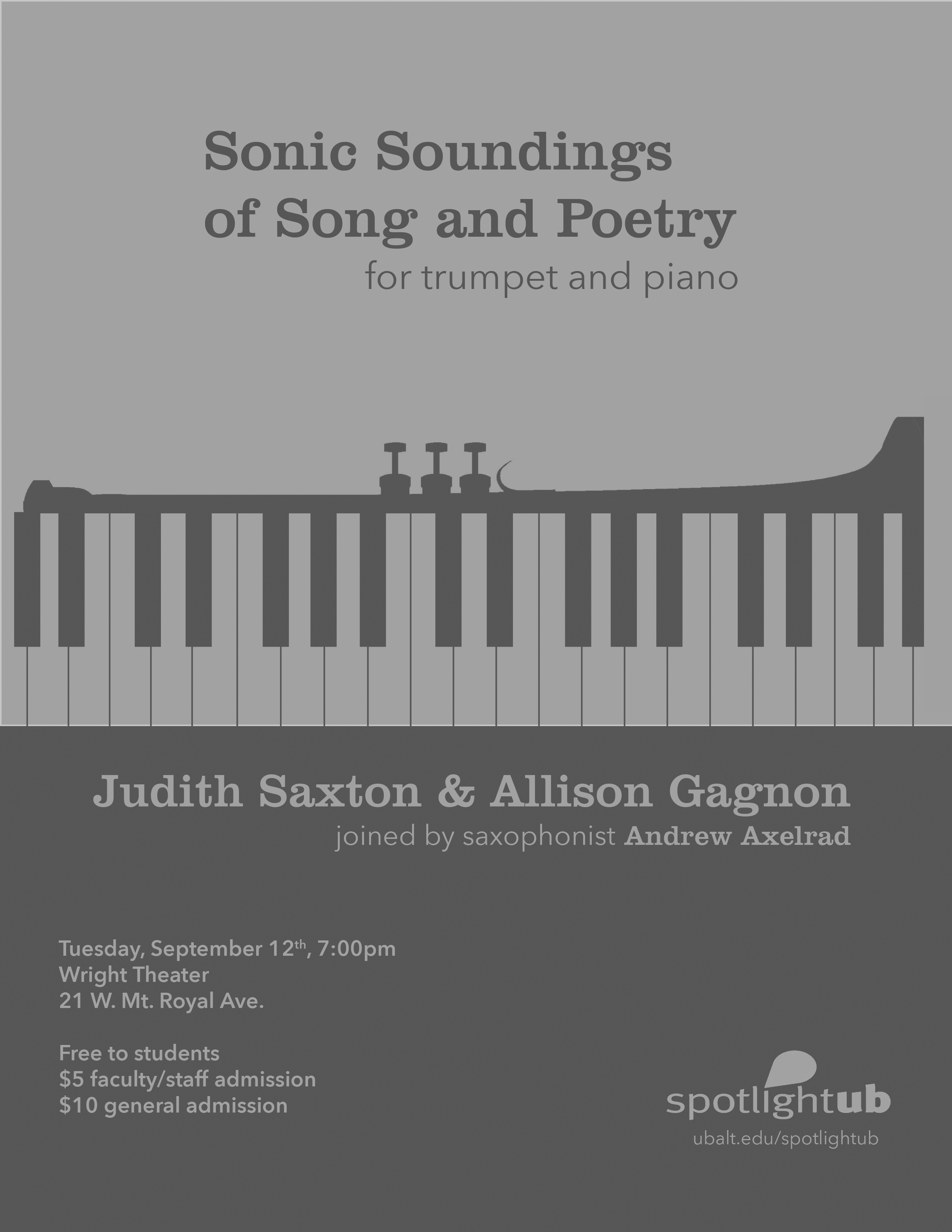 When:

Location:

Wright Theater

Description:

Piano, trumpet, and saxophone musicians gather to perform an evening of Sonic Soundings of Song and Poetry. Pianist Allison Gagnon and trumpet player Judith Saxton have been collaborating over ten years as the Saxton/Gagnon duo, and their recitals prioritize lyricism and color as central to the live music experience.

The concert is free to students, $5 staff/seniors, and $10 general and are available online and an hour pre-show in the Wright lobby.

Contact Name:

Kimberley Lynne

Contact Email:

Contact Phone:

410.837.4053
Appropriate accommodations for individuals with disabilities will be provided upon request 10 days prior to a campus event and 30 days prior to an event requiring travel.