View:
Emblems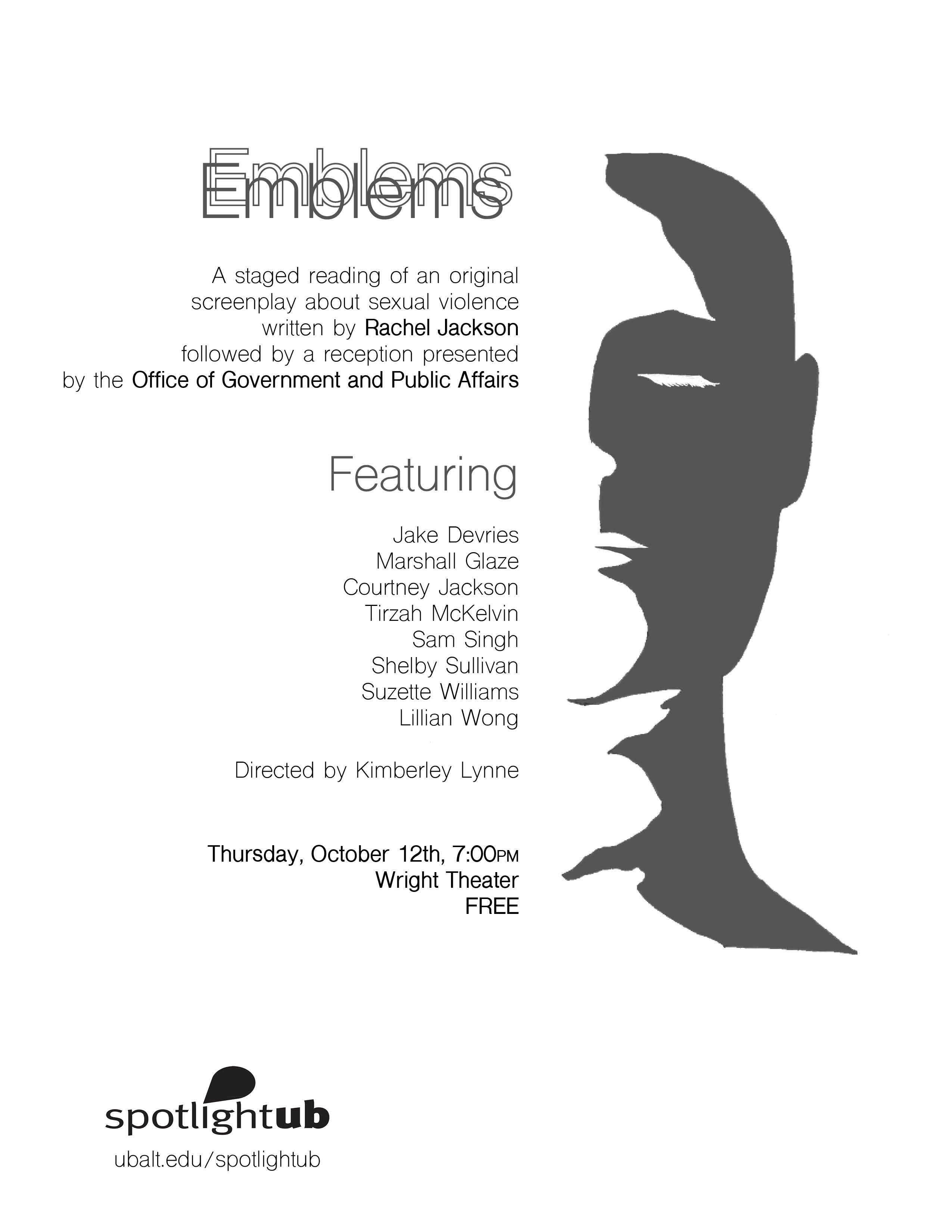 When:

Location:

Wright Theater

Description:

Spotlight UB and the Office of Government and Public Affairs present a staged reading of Rachel Jackson's screenplay, Emblems. Set in the immediate future, Emblems tells the story of sexual assault trial where the accused develops a spontaneous birthmark that brands him as a criminal. UB alum Jackson wrote the screenplay in director/lecturer Kimberley Lynne's screenwriting workshop. Lynne directs a cast of UB actors in the reading.

The performance is followed by a reception in the Bogomolny Room paired with a conversation about sexual violence on campus. Please RSVP.

Contact Name:

Kimberley Lynne

Contact Email:

Contact Phone:

410.837.4053
Appropriate accommodations for individuals with disabilities will be provided upon request 10 days prior to a campus event and 30 days prior to an event requiring travel.