View:
SPSS Basics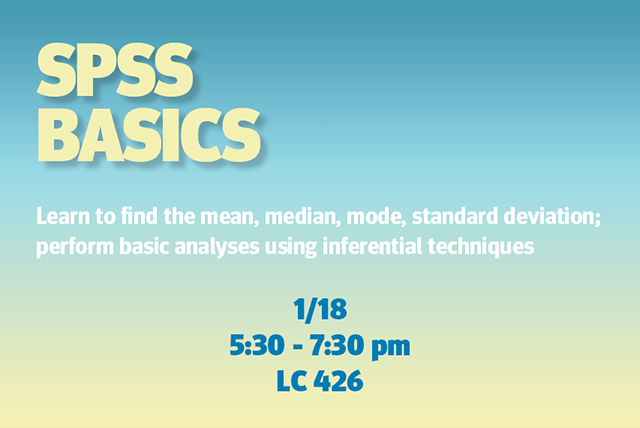 When:

Location:

Langsdale Library: Turner Learning Commons, third floor

Room:

LC 426

Description:

Learn to use SPSS to find the mean, median, mode, and standard deviation and to create frequency distributions and related graphs. Also learn to perform basic statistical analyses using inferential statistical techniques.

Contact Name:

Achievement & Learning Center

Contact Email:

Contact Phone:

410.837.5383
Appropriate accommodations for individuals with disabilities will be provided upon request 10 days prior to a campus event and 30 days prior to an event requiring travel.