View:
'Day of the Dead' Celebration and Book Warming with Marion Winik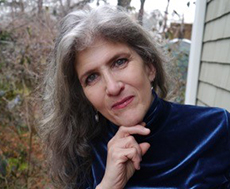 When:

Location:

UB Student Center

Room:

5th floor

Description:

When Cheryl Strayed was asked by The Boston Globe to name a book she finds herself recommending time and again, she chose Professor Marion Winik's The Glen Rock Book of the Dead. Now that book has a sequel, The Baltimore Book of the Dead, another collection of brief portraits, their compressed narratives weaving an unusual, richly populated memoir.

We will celebrate at UB with a slightly early Day of the Dead party, including Mexican decorations and refreshments. All are invited to bring photographs or objects to add to the traditional-style altar of marigolds and candles.

FREE and open to the public.

Learn more about Prof. Marion Winik.

Contact Name:

Lyndsay Bates

Contact Email:
Appropriate accommodations for individuals with disabilities will be provided upon request 10 days prior to a campus event and 30 days prior to an event requiring travel.