View:
Chick-Fil-A Pop Up Shop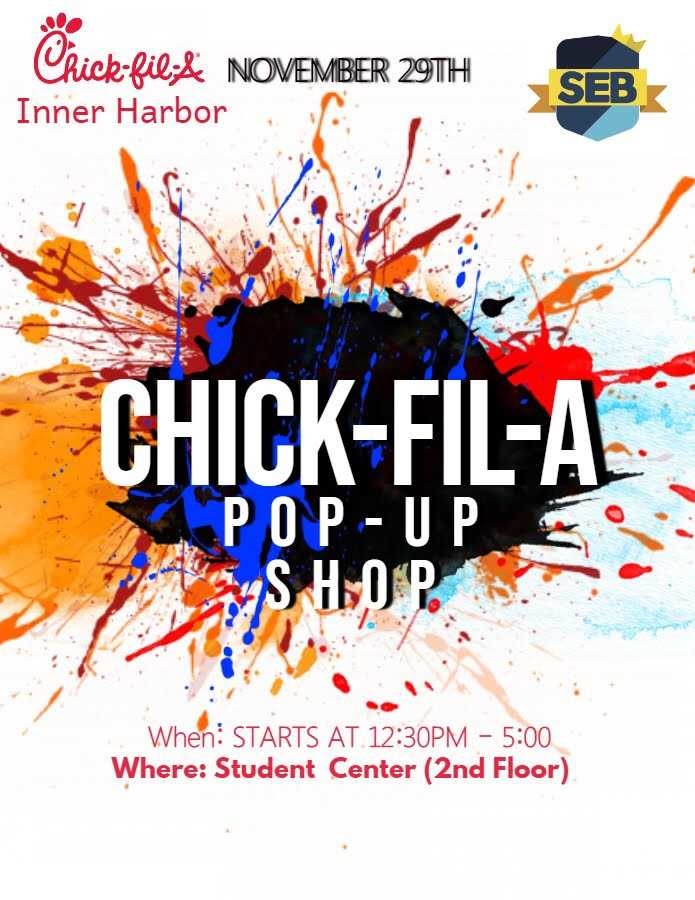 When:

Location:

UB Student Center

Room:

2nd Floor

Description:

Come out November 29th for great food and a great cause! The Student Events Board will be bringing Chick-Fil-A on campus as a fundraiser to support the campus pantry. Students will be given the opportunity to purchase a popular food brand while helping to provide relieve to the Students, Faculty, Staff, and Alumni the pantry serves!
The event will take place November 29th, in the Student Center 2nd floor café.
12:30-2pm
4-5pm
Bring a friend! Take a picture with the Chick-Fil-A cow! Come join us at either or both of the above times to support your campus pantry.
We look forward to seeing you at the SEB Chick-Fil-A Pop Up Shop!

Contact Name:

Brittany Richmond

Contact Email:
Appropriate accommodations for individuals with disabilities will be provided upon request 10 days prior to a campus event and 30 days prior to an event requiring travel.