View:
Virtual Scavenger Hunt: "Partners in Crime - Mission Impossible"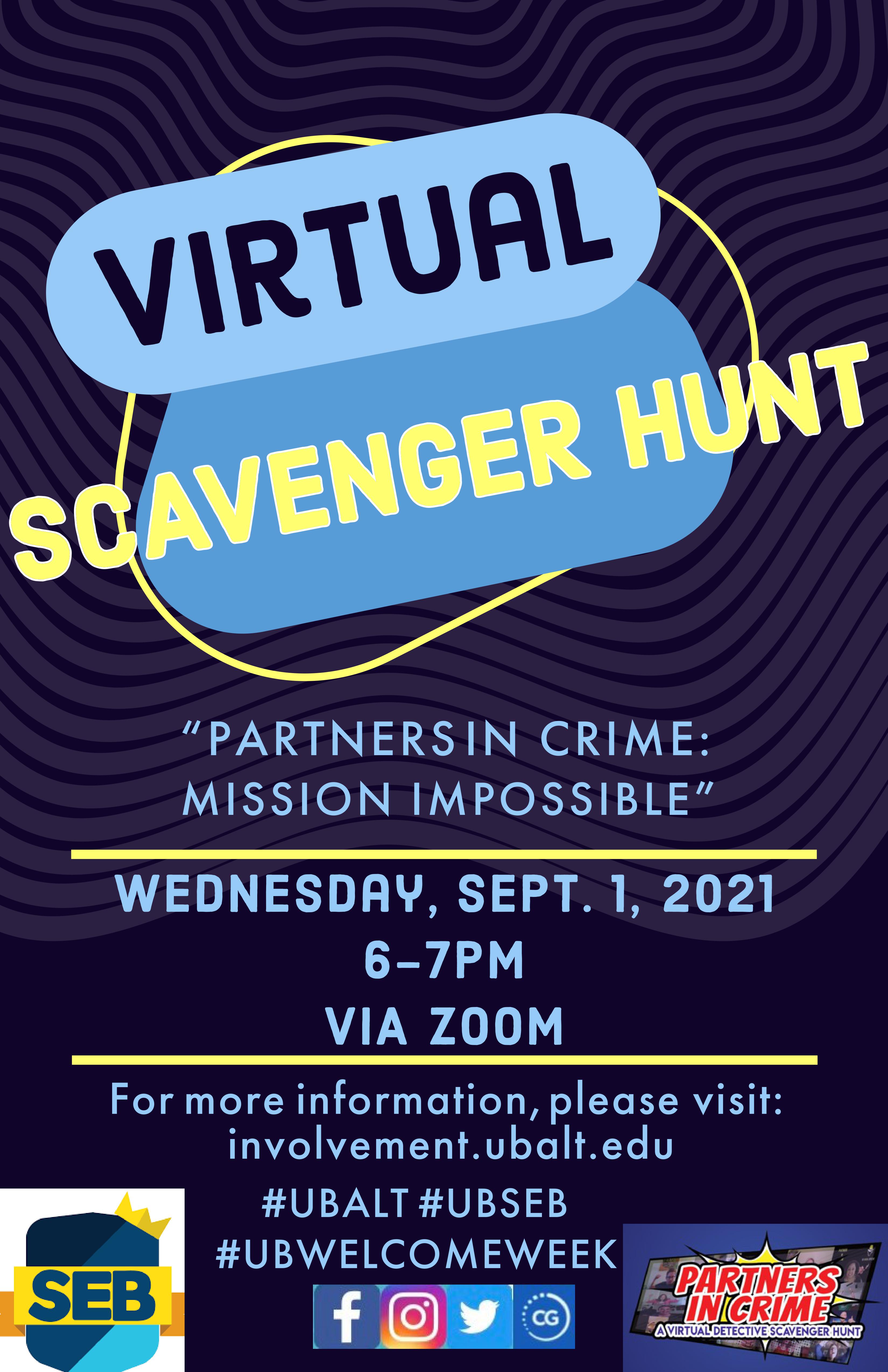 When:

Room:

Via Zoom

Description:

Welcome back to Welcome Week at The University of Baltimore!! Be broken into teams and race against the clock in this fast-paced, highly interactive virtual scavenger hunt perfect for connecting groups and classes across town, or across the world! Complete fun and challenging missions to earn points. The team with the most points is crowned champion and receives eternal bragging rights! At least until the next game. SEE GAME INSTRUCTIONS ATTACHED BELOW!! In the instructions, you will learn how to download the "Goosechase" app before the event! If you have any questions, please contact Loren at loren.nelson@ubalt.edu! Can't wait to see you there!

This event is organized by a University of Baltimore student organization. All UB student organizations operate under the guidance of the Rosenberg Center for Student Engagement and Inclusion. For more information, please visit www.ubalt.edu/engagement, call 410.837.5419, or e-mail engagement@ubalt.edu.

Contact Name:

Student Events Board

Contact Email:
Appropriate accommodations for individuals with disabilities will be provided upon request 10 days prior to a campus event and 30 days prior to an event requiring travel.