View:
Team with the Dean (HYBRID)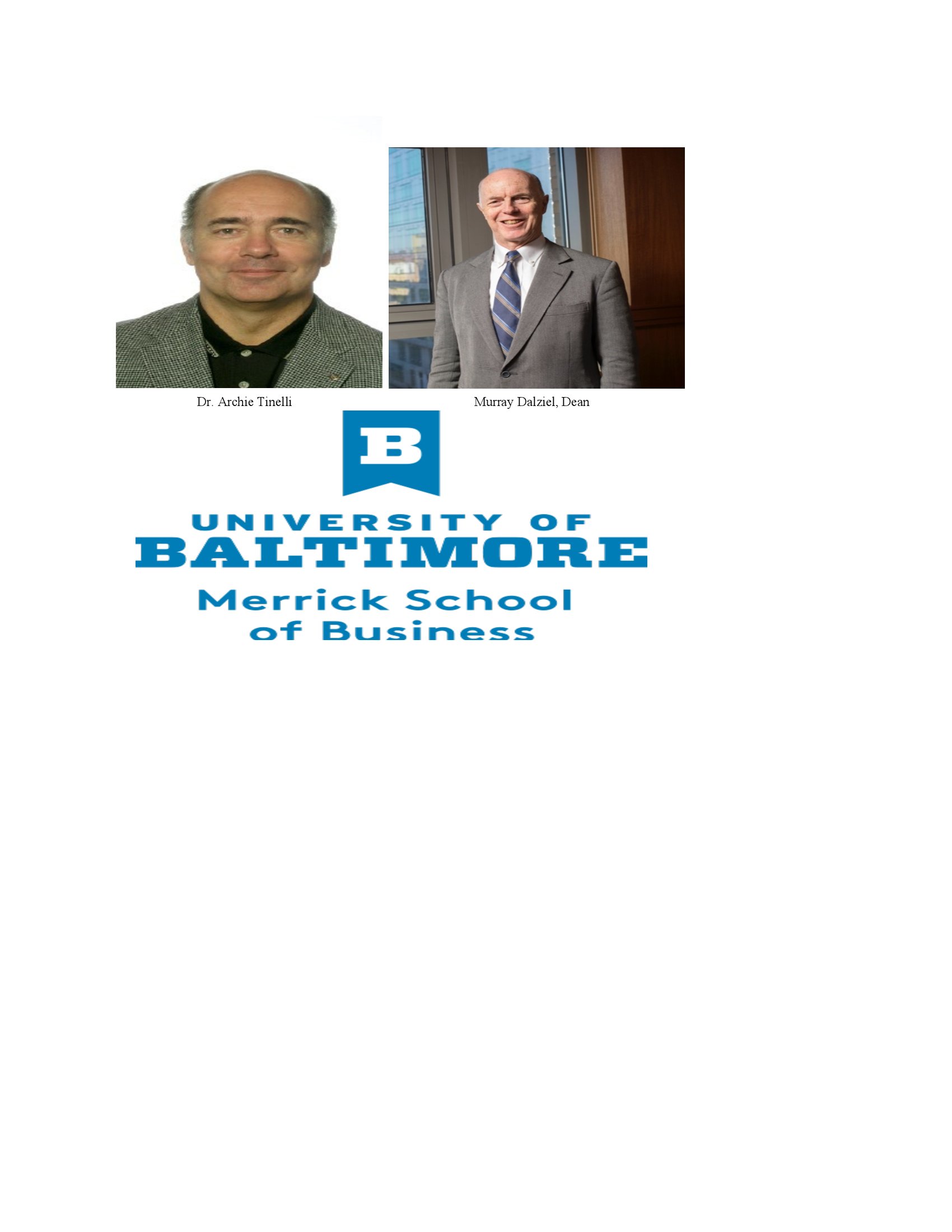 When:

Location:

Zoom

Description:

In-person: SC301 (If attending in-person, email agreenlee@ubalt.edu)

Registration for Zoom: https://ubalt.zoom.us/meeting/register/tJAvcOGspjMsHNM5g1nYRC_eiYCr2cQImB8V

Dr. Archie Tinelli has built his career developing leaders, as an independent consultant, business school professor, executive coach and internal consultant.For more than thirty years, he has worked to improve the leadership capabilities of individuals so they have the requisite knowledge, skills, approaches to ensure personal success and foster organizational improvement.

His clients have included SRA, CGI, Booz Allen Hamilton, ExxonMobil, Gannett Co., Inc., and State Farm Insurance.He has coached partners at Ernst & Young and Arthur Andersen, coached and taught leadership to MBA students, and coached senior executives in the information technology, government contracting, pharmaceutical, and non-profit industries.

The primary focus of his coaching has been to identify and resolve those issues that limit executives from performing at their highest potential.His extensive experience, knowledge of effective leadership practices, common sense approach, and forthright communications have enabled him to build rapport rapidly and find practical and relevant solutions to the issues senior executives must overcome in order to contribute fully to their organization's success.

Formerly, Dr. Tinelli was the Director of Executive and Professional Education in the School of Management at George Mason University.At the university, he developed numerous programs to involve business executives in the school's programs and taught the Leadership courses in MBA programs.

His career has also included developing innovative leadership development courses, speaking at national conferences, teaching executive development courses across the U.S.A. and in Europe, coaching executive teams, publishing a newsletter on leadership, and conducting groundbreaking research on leadership.

Contact Name:

Amy Greenlee

Contact Email:

Contact Phone:

410.837.4883
Appropriate accommodations for individuals with disabilities will be provided upon request 10 days prior to a campus event and 30 days prior to an event requiring travel.