View:
Team with the Dean and Rob Sharps, CEO & President of T. Rowe Price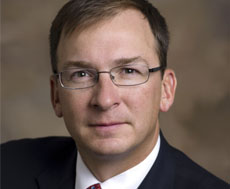 When:

Location:

Zoom

Description:

Merrick School of Business Dean Murray Dalziel is bringing our UBalt community closer together by offering a virtual conversation with speakers who have insights into the current business environment.

FEATURED GUEST: Rob Sharps, CEO & President of T. Rowe Price

TOPIC: "Change in the financial services industry: Incremental or Revolutionary?"

Date: Tuesday, April 11, 2023
Time: 4-5 p.m.
Zoom Registration: Please pre-register for this event here. You will receive the log in instructions after registering.
In-Person Registration: A limited number of in-person tickets are available. Please email Nathaly Rivera at nathaly.rivera@ubalt.edu to reserve your seat and receive details of the location.

About the Speaker:

As T. Rowe Price CEO and president, Rob Sharps is proud to lead an outstanding team of associates around the world who do great work every day to generate world-class investment results, deliver excellent client service, and help their clients achieve their financial goals. HIs roles over the past 25 years – as a member of the firm's Management Committee, the former head of Investments and group chief investment officer, and a longtime portfolio manager and analyst – have given him a multi-asset, global perspective; a deep understanding of what clients value; and an appreciation for the importance of building and supporting our diverse workforce. These experiences have also provided him with unique insights into leadership and what makes companies successful in the long run.

Contact Name:

Nathaly Rivera

Contact Email:
Appropriate accommodations for individuals with disabilities will be provided upon request 10 days prior to a campus event and 30 days prior to an event requiring travel.