View:
Thinkubator: Networking in the Professional World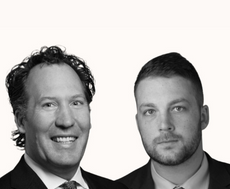 When:

Location:

William H. Thumel Sr. Business Center

Room:

BC 104

Description:

FEATURED GUEST: Jeff Crosley and Alex Parker

Date: Tuesday , April 11, 2023
Time: 12-1 p.m.
Registration: Please register for this event by using this link: https://bit.ly/3x91w8U

Event Description

Networking in the Professional World- learn from two financial advisors on how they built their businesses from the ground up using professional and personal networking immediately following college graduation. The speakers will be Jeff and he will have Alex Parker, a financial advisor on his team, join him for this event!

About the Presenter

When Jeff Crosley is not working with his clients to secure stronger more secure financial futures, he is dedicating his time and energy to mentoring the next wave of financial advisors. Jeff has built an incredible career at Northwestern Mutual as both a wealth management advisor and district director where he is dedicated to the incredible impact the nation's most respect financial advisory firm is trying to help millions of families live lives of their choosing, lives they are in control of.

Whether it's a client or a new recruit, Jeff deeply cares about people and that's what makes him such an exceptional advisor and mentor. In addition, he approaches every professional relationship with the same mentality, "outwork the risk of failure." Jeff fights tooth and nail to ensure his clients are minimizing any risks to their future financial security and he teaches his young advisors to do the same.

The Center for Entrepreneurship and Innovation

About the Workshops

The CEI sponsors programming throughout the year focused on entrepreneurial learning and growth. Our weekly thinkUBator Workshop series has one goal: to provide CEI member companies with the knowledge and resources they need — access to seed capital, finding potential partners, hiring employees, marketing do's and don'ts, etc. — to transform their big ideas into a big deal, as quickly as possible.

About the Center

The University of Baltimore Center for Entrepreneurship & Innovation directs support and assistance to UB students and alumni interested in building or growing an enterprise. We do this through support, culture, events, education and research, and connecting with the business community. Meet with one of our counselors to discuss launching or growing your business. Visit us at www.ubalt.edu/cei for more information.

Contact Name:

Nathaly Rivera

Contact Email:
Appropriate accommodations for individuals with disabilities will be provided upon request 10 days prior to a campus event and 30 days prior to an event requiring travel.