View:
The Return of Pangaea: Cultural Showcase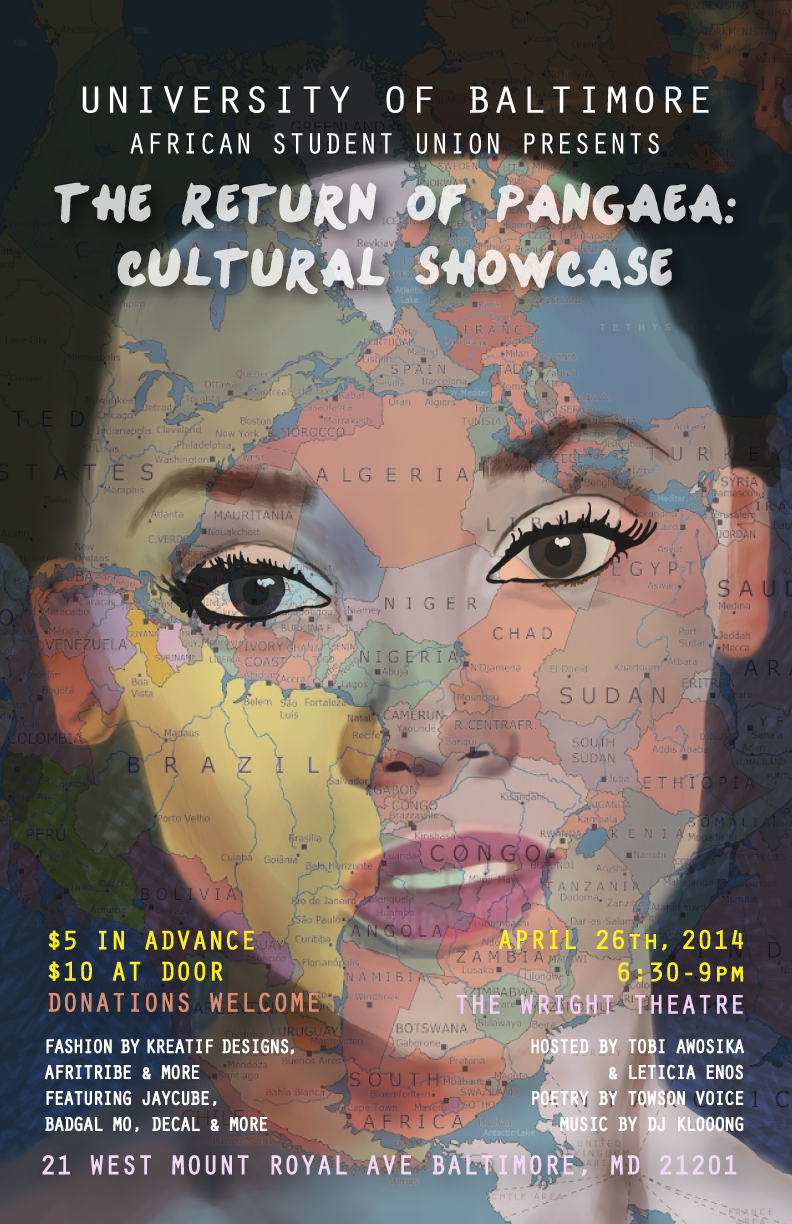 When:

Location:

Student Center - Wright Theater

Description:

ASU FASHION SHOW/CULTURAL SHOWCASE

The Return of Pangaea: Cultural Showcase

April 26th, 2014

Wright Theatre, UB Student Center, 5th Floor

Doors open at 6:30pm

Tickets: $5 in advance , $10 at the door (Tickets will go on sale at the annual block party)

The African Student Union is hosting a fashion show and cultural showcase that will showcase local African designers. There will also be various performances such as: dance, poetry and singing.

Proceeds go to ColaLife, a nonprofit organization that sends medications to remote villages in developing nations. For more information on this organization please visit their website-www.colalife.org

For more information about this event please email ASU at asu@ubalt.edu . For tickets please emailgloria.tubene@ubalt.edu orstella.boateng@ubalt.edu.

Contact Name:

African Student Union

Contact Email:
Appropriate accommodations for individuals with disabilities will be provided upon request 10 days prior to a campus event and 30 days prior to an event requiring travel.