View:
Outdoors Club Interest Meeting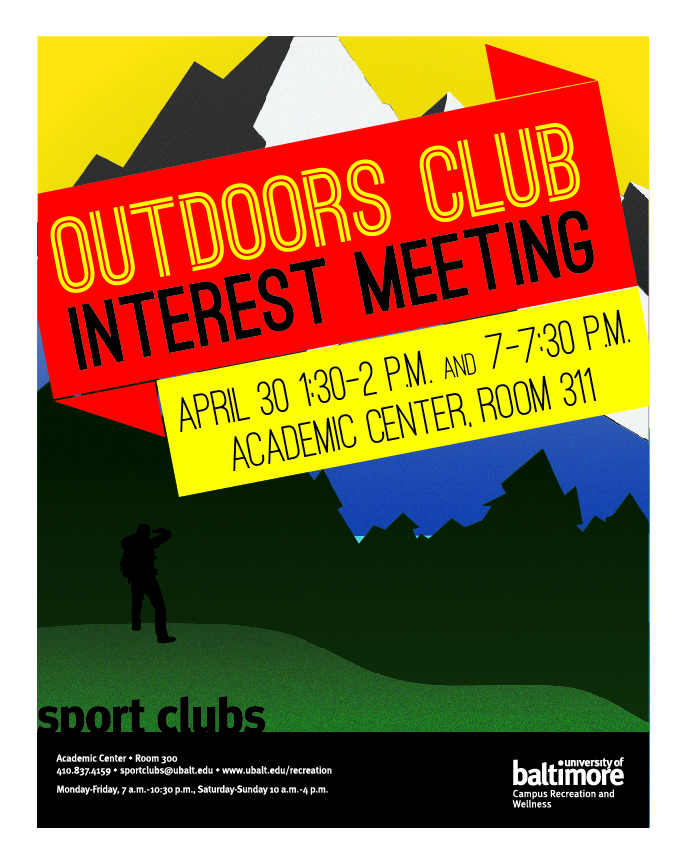 When:

Location:

Academic Center

Room:

311

Description:

The Outdoors Club will be hosting an interest meeting today, April 30th from 1:30 p.m. - 2 p.m. in Academic Center Room 311. Come find out what we're all about!

Contact Name:

Rohan Shah

Contact Email:
Appropriate accommodations for individuals with disabilities will be provided upon request 10 days prior to a campus event and 30 days prior to an event requiring travel.