View:
Schaefer Center Hosts Information Session for Certified Public Manager Program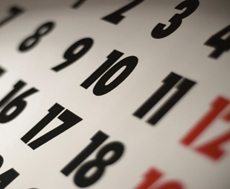 When:

Location:

Liberal Arts and Policy Building

Room:

112

Description:

The Maryland Certified Public Manager Program, administered by the University of Baltimore's Schaefer Center for Public Policy, will host a series of information sessions for public sector and nonprofit managers who are interested in strengthening their management skills and exploring new ways of improving their organizations. The Maryland CPM, now in its third year at UB, provides 300 hours of specialized training and support in a classroom setting for people who manage in public organizations or seek to do so in the future.

The three information sessions, all free and open to the public, will be held on:

Friday, Sept. 12, 8-10 a.m.
Tuesday, Oct. 7, noon-2 p.m.
Monday, Nov. 10, 5-7 p.m.

All information sessions will be held in Room 112 in UB's Liberal Arts and Policy Building, 10 W. Preston St., Baltimore, MD 21201.

Learn more.

Contact Name:

Pamela Bishop

Contact Email:

Contact Phone:

410.837.6188
Appropriate accommodations for individuals with disabilities will be provided upon request 10 days prior to a campus event and 30 days prior to an event requiring travel.