View:
Attman Business Prize Competition Application Deadline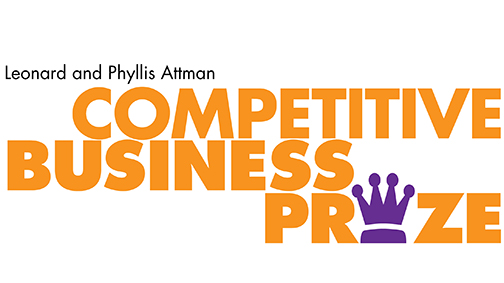 When:

Room:

Online App

Description:

DEADLINE: 11:59 on Friday, September 19, 2014 - All applications are due via the online software PitchBurner.
Finalists will pitch their ideas live on November 18, 2014

With more than four decades of experience as a successful business owner, Leonard Attman believes that a solid business concept and good execution can lead to a successful venture.

Mr. and Mrs. Attman established the Competitive Business Prize in 2011 as a way for UB students and alumni to compete for business venture seed funding. The first competition will take place in the fall of 2014.

Applications are due September 19 and the live event will be held November 18th. Please see our competition rules and eligibility page to apply today!

Contact Name:

Center for Entrepreneurship and Innovation

Contact Email:

Contact Phone:

410.837.4892
Appropriate accommodations for individuals with disabilities will be provided upon request 10 days prior to a campus event and 30 days prior to an event requiring travel.