View:
Lessons from Legends in Real Estate Featuring David S. Cordish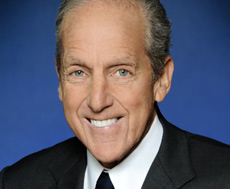 When:

Location:

Learning Commons

Room:

Town Hall

Description:

Join us for a personal conversation with David S. Cordish as he is interviewed by his son, Director of Finance and a managing Partner of The Cordish Companies of Baltimore, Jonathan A. Cordish. David is Chairman of one of the largest and oldest privately-held development companies in the United States. His career has included service in law, government, and commercial business. We invite you to spend an evening with us to listen and learn from the lifetime experiences of David S. Cordish.

To register please send your name, organization and email address to Tashi Jelani at tjelani@ubalt.edu.

Contact Name:

Tashi Jelani

Contact Email:

Contact Phone:

410.837.4994
Appropriate accommodations for individuals with disabilities will be provided upon request 10 days prior to a campus event and 30 days prior to an event requiring travel.