View:
UB MSA Presents: Eat. Pray. Love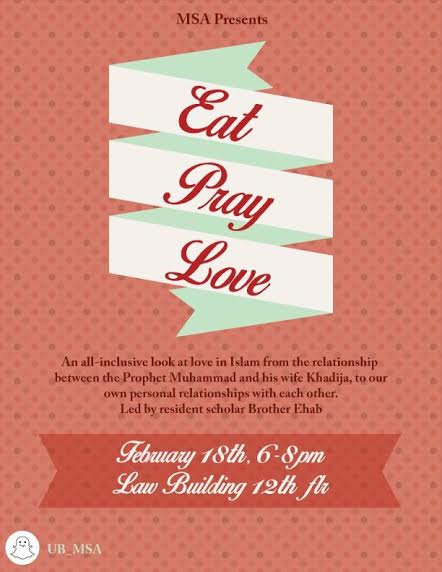 When:

Location:

John and Frances Angelos Law Center

Room:

1201

Description:

To bae or not to bae, that is the question?

The UB MSA is proud to present "The greatest love story of all time". We will also discuses our own personal relationships with each other. It will take place on the 12th floor of the law building, from 6:00 PM - 8:00 PM.

The discussion will be led by Ehab Hassan. Food and refreshments will be provided, so mark your calenders and spread the word!!

Contact Name:

Joseph Slider

Contact Email:
Appropriate accommodations for individuals with disabilities will be provided upon request 10 days prior to a campus event and 30 days prior to an event requiring travel.