View:
Amy Richardson Exhibit - Opening Reception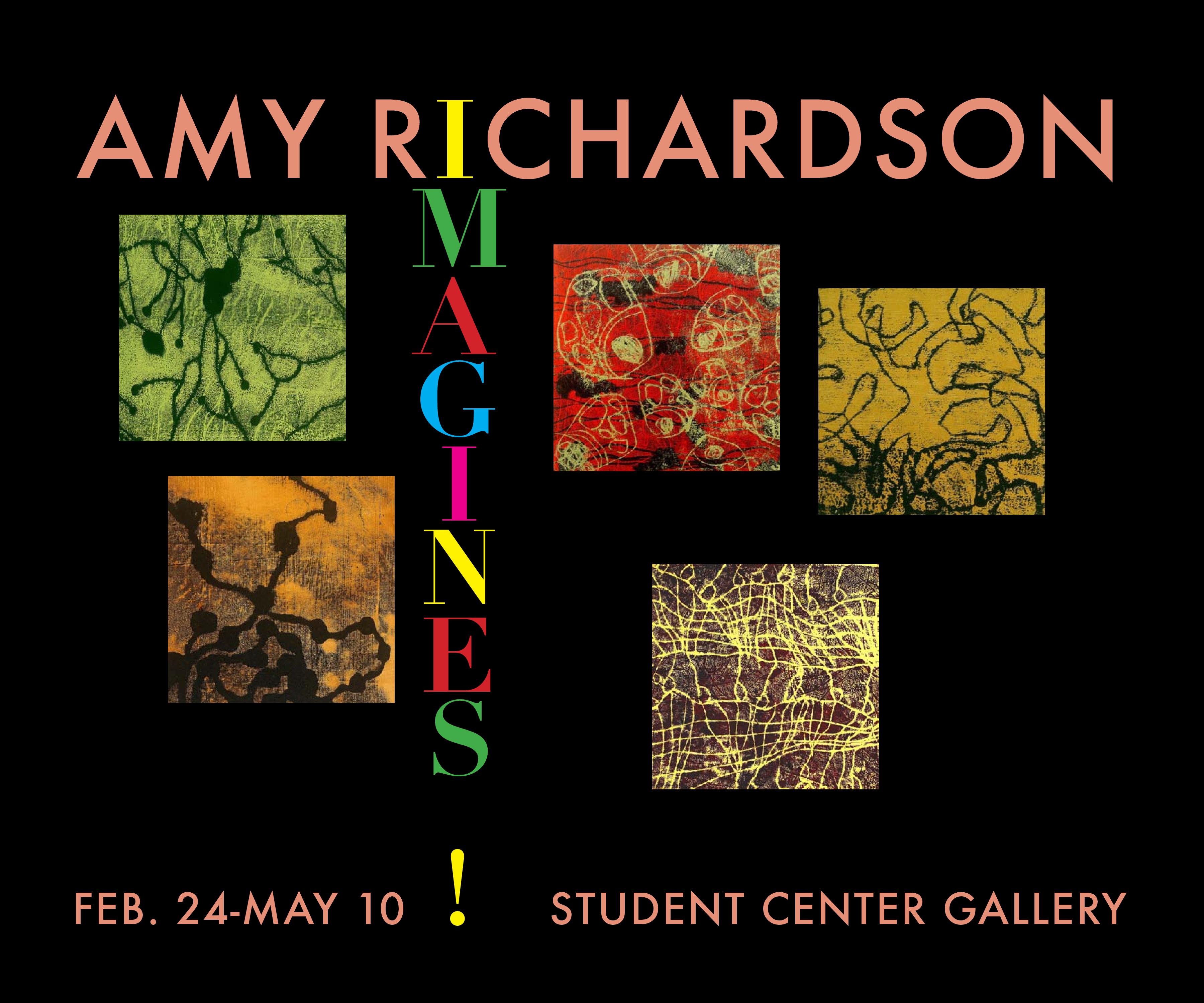 When:

Location:

Hilda and Michael Bogomolny Room

Description:

UB Student Center 5th Floor Gallery presents

images created by Amy Richardson

February 24 - May 10, 2015

Opening Reception: Monday, March 9, 5-7 p.m.

Hilda and Michael Bogomolny Room

Artist's Statement:

Diverse movements, forces, and transformations occur in the natural world. These continual processes influence the layers and structures in nature over time to form unique and ever-changing, but interconnected, events and environments. Through the traced-monotype process, I am able to create environments and transformations that are inspired by actual events found in nature, but are reorganized to form something new, imaginary, thought-provoking, and whimsical.

Contact Name:

Jaye Crooks

Contact Email:

Contact Phone:

410.837.6022
Appropriate accommodations for individuals with disabilities will be provided upon request 10 days prior to a campus event and 30 days prior to an event requiring travel.