View:
Teaching Innovation Incubator (TII) Seminar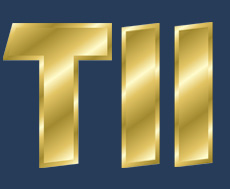 When:

Location:

William H. Thumel Sr. Business Center

Room:

219

Description:

Please join your Merrick School of Business colleagues for a presentation of their findings at the Teaching Innovation Incubator (TII) Seminar.

The Teaching Innovation Incubator (TII) is a research led-initiative that aims to foster MSB faculty projects focused at the development of state of the art online delivery. Building on the Japanese philosophy of Ba (shared space) and more recent ideas in organizational knowledge creation, the TII also aims to create mechanisms of cooperation into knowledge creation and dissemination.

The TII will be hosting a seminar presenting and discussing the results of the 5 projects developed in the past year.

Don Chen – Online Teaching: A Learning Process
Lourdes White - A Group-based Simulation Exercise
Joel Morse - Voicethread in online courses
Dan Gerlowski - An Alternative Approach to use of a Textbook: Tying Things Together
Eusebio Scornavacca - Developing an asynchronous real-life case study on-line

Open to the UB Community. Hope you can join us.

Contact Name:

Marilyn Oblak

Contact Email:

Contact Phone:

410.837.4955
Appropriate accommodations for individuals with disabilities will be provided upon request 10 days prior to a campus event and 30 days prior to an event requiring travel.