View:
Reuse, Recycle, Remix: Appropriating Archival Footage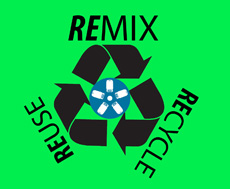 When:

Location:

Langsdale Library: Learning Commons, third Floor

Room:

426

Description:

Learn about appropriating archival footage for your creative video endeavors in this FREE lecture-driven workshop. We'll cover concepts and theories of remixing, view rare examples, navigate copyright and Creative Commons licenses, and learn how to find audiovisuals available for reuse. This event is open to the public, but space is limited. An R.S.V.P. is required.

Contact Name:

Siobhan Hagan

Contact Email:

Contact Phone:

410.837.4268
Appropriate accommodations for individuals with disabilities will be provided upon request 10 days prior to a campus event and 30 days prior to an event requiring travel.