View:
Spring Forward Retreat: Survivor Leadership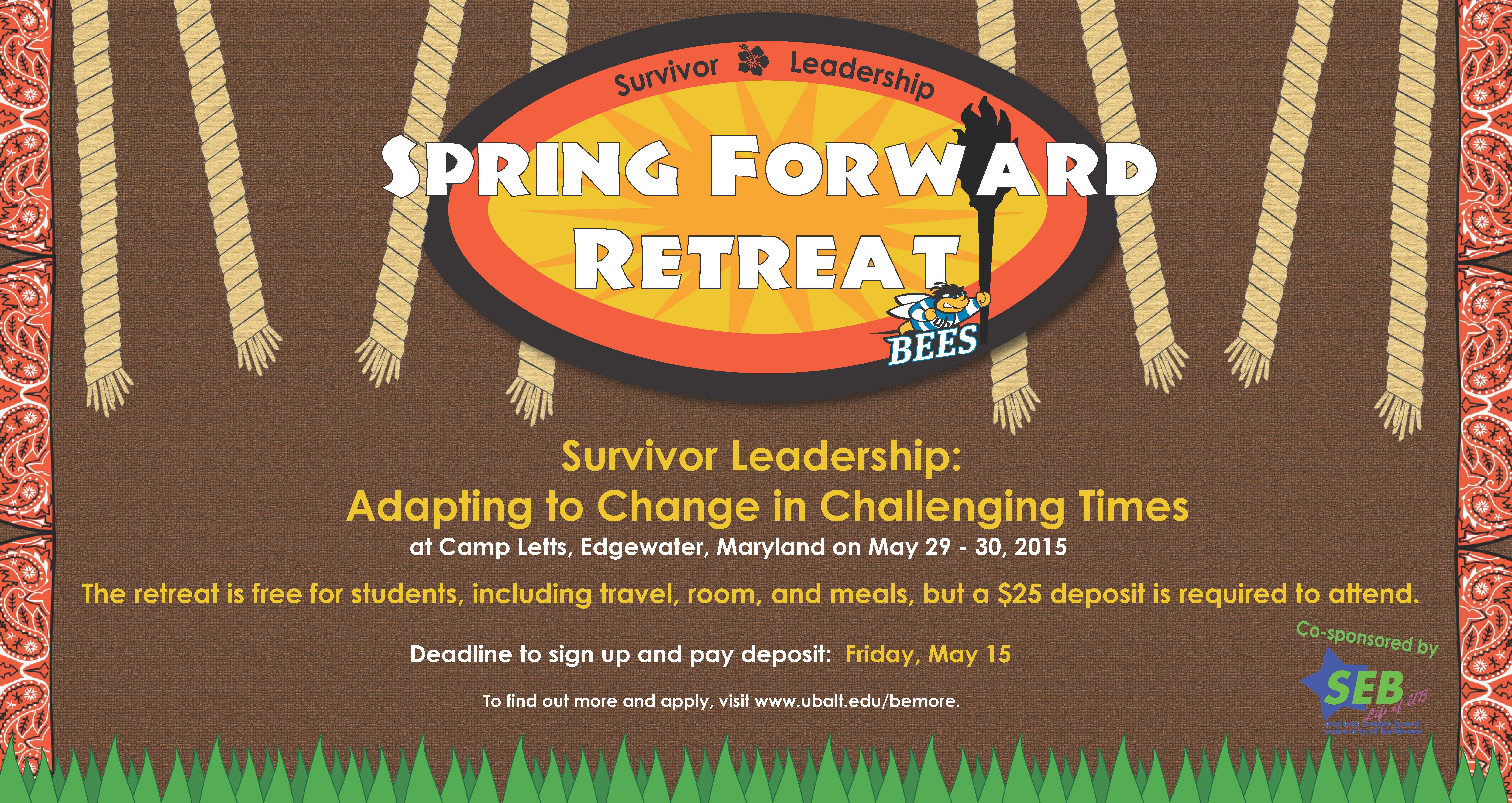 When:

Room:

Camp Letts

Description:

All UB students returning for the 2015-16 academic year are invited to spend a fun weekend learning how to make a positive impact on the campus community and networking with other students. Current student leaders and those looking to get involved are welcome!

The theme of this year's retreat is "Survivor Leadership: Adapting to Change in Challenging Times."

The program will include challenging interactive sessions on civility, personal leadership, and foundations of leadership. Participants will learn more about their leadership style and how they can leverage their talents to solve challenging situations in their organizations. The retreat will include outdoor team building, canoeing and recreational activities, as well as reflection, and discussion.

Space is limited and offered on a first-come, first-served basis.

Participants must complete a registration form and submit a deposit in order to attend.

This is an overnight retreat. Transportation, lodging, and meals will be provided.

Click here to apply by May 15!

This retreat is co-sponsored by Student Events Board.

Contact Name:

Anthony Butler

Contact Email:

Contact Phone:

410.837.5417
Appropriate accommodations for individuals with disabilities will be provided upon request 10 days prior to a campus event and 30 days prior to an event requiring travel.