View:
Entrepreneurial Luxury Fashion for Social Change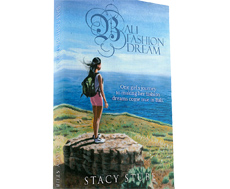 When:

Location:

Thumel Business Center Atrium

Room:

Auditorium

Description:

Entrepreneurial Luxury Fashion for Social Change

UB student Stacy Stube, founder of luxury fashion brand Elsa Fitzgerald, talks about "Fashion Today," specifically how the industry is changing and what fashion companies are doing to compete effectively by utilizing resources to create positive social change.

Stube has spent 15 years working in the fashion industry in the U.S., UK and Asia, for brands such as Burberry, Alexander McQueen and Hugo Boss. She holds a Master of Art degree in Fashion Entrepreneurship from the London College of Fashion and a B.S. in Business Administration from the University of Baltimore.

Stube is also launching her book, Bali Fashion Dream, which charts her journey of setting up a fashion company in Bali, Indonesia.

Contact Name:

John Zuknick

Contact Email:

Contact Phone:

410.837.4892
Appropriate accommodations for individuals with disabilities will be provided upon request 10 days prior to a campus event and 30 days prior to an event requiring travel.