View:
College of Public Affairs Dean's Speaker Series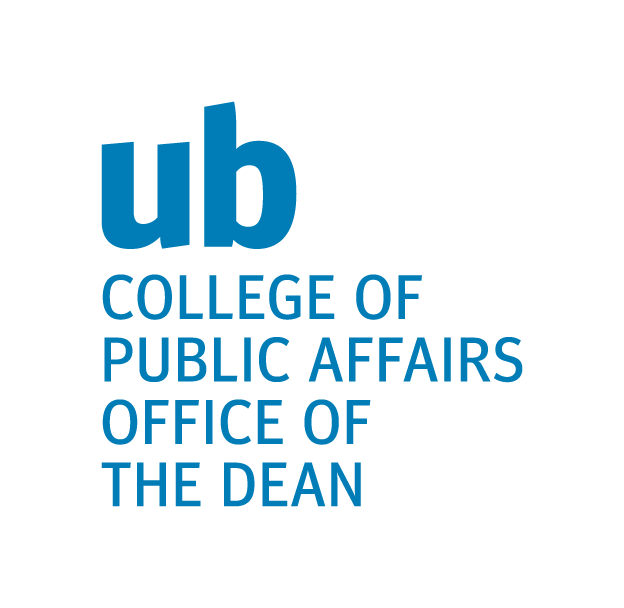 When:

Location:

H. Mebane Turner Learning Commons

Room:

Town Hall

Description:

Roger Hartley, dean of the College of Public Affairs, is hosting a speaker series featuring CPA faculty. It will alternate between the first Wednesday and the first Thursday of the month to avoid blocking any faculty who regularly teach at one of those times.

A light lunch and beverages will be provided for the event.

Each event features several faculty who will briefly (~10 minutes) present on their current research focus, with discussion following.

February 1 (Wednesday) Faculty Speakers:

Andrea Cantora, assistant professor
School of Criminal Justice
"Examining collective efficacy in East Baltimore"

Kelechi Uzochukwu, assistant professor
School of Public and International Affairs
"Community Development"

Ed Gibson, associate professor
School of Public and International Affairs
"The Continuing Social Security Stalemate: A Bayesian Whodunit"

Open to the entire UB community.

Contact Name:

Monica Queen

Contact Email:
Appropriate accommodations for individuals with disabilities will be provided upon request 10 days prior to a campus event and 30 days prior to an event requiring travel.