View:
Tim Train, CEO of Big Huge Games 2.0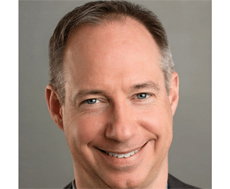 When:

Location:

UB Student Center

Room:

5th floor

Description:

Join us for a talk and Q&A with Tim Train, CEO of Baltimore-based game development company Big Huge Games 2.0. Light refreshments will be served. FREE and open to the public.

Tim Train is CEO of Big Huge Games 2.0, and the project lead for hit mobile title DomiNations, which just surpassed 30m players and $100m in revenue. Tim's career began in 1991, working on the original Civilization with Sid Meier at MicroProse Software. Since then, he's held key product and organizational leadership roles on landmark games such as Civilization II, Alpha Centauri, Rise of Nations, and FrontierVille. Prior to Big Huge Games 2.0, he was a founding member of the original Big Huge Games and General Manager for Zynga East.

Contact Name:

Sujan Shrestha

Contact Email:
Appropriate accommodations for individuals with disabilities will be provided upon request 10 days prior to a campus event and 30 days prior to an event requiring travel.