View:
Virtual Reality Road Show @ Langsdale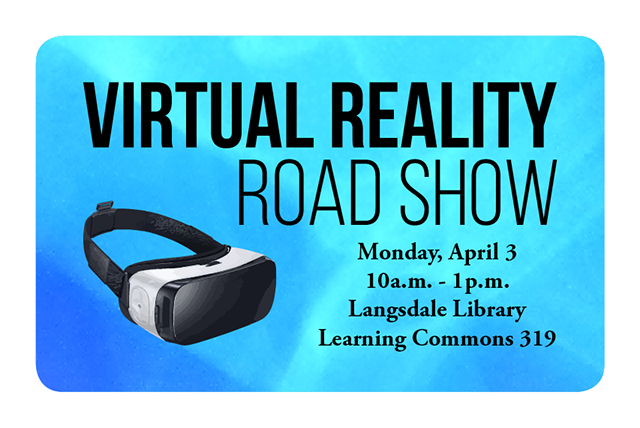 When:

Location:

Langsdale Library: Turner Learning Commons, third floor

Room:

LC 319

Description:

Join Langsdale for a Virtual Reality Road Show and experience cutting edge virtual reality technology first hand. Experience up to three different virtual realities. Participants will be taken on a first come, first served basis.

Monday, April 3
10 a.m. - 1 p.m.
Learning Commons 319

Contact Name:

Mandy May

Contact Email:
Appropriate accommodations for individuals with disabilities will be provided upon request 10 days prior to a campus event and 30 days prior to an event requiring travel.