View:
Course Preparation for PUAD 628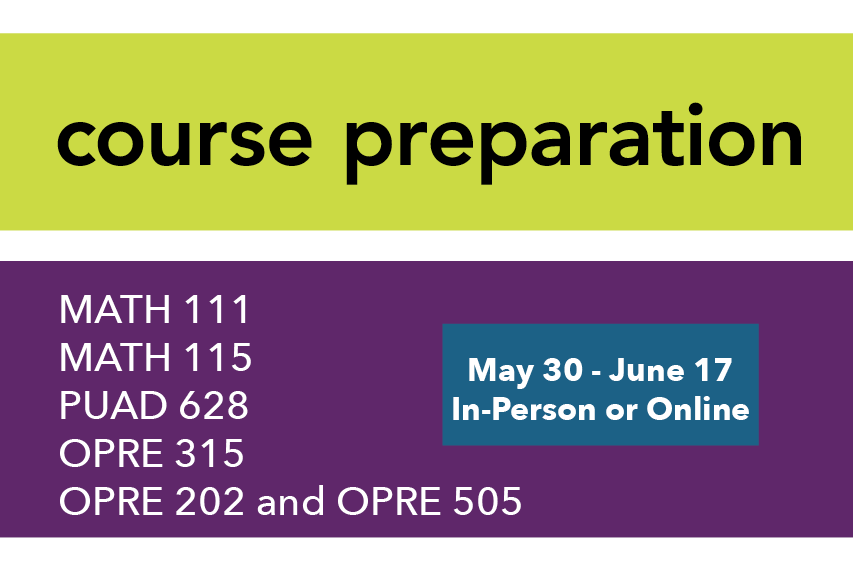 When:

Location:

Langsdale Library: Turner Learning Commons, third floor

Room:

LC 319

Description:

If you're enrolled in Statistical Applications in Public Administration (PUAD 628), this class will provide a good start for quantitative analysis.

Topics will include basic formula evaluation with a scientific calculator as well as a review of algebra required for statistical data analysis. Students will learn basic statistics definitions.

If you'd like to attend the review in-person, please RSVP below. If you'd like to attend online, please click the "Online" link above 10 minutes before the session begins.

Contact Name:

Achievement & Learning Center

Contact Email:

Contact Phone:

410.837.5383
Appropriate accommodations for individuals with disabilities will be provided upon request 10 days prior to a campus event and 30 days prior to an event requiring travel.