View:
Women's Initiative Leadership Development (WILD) Brunch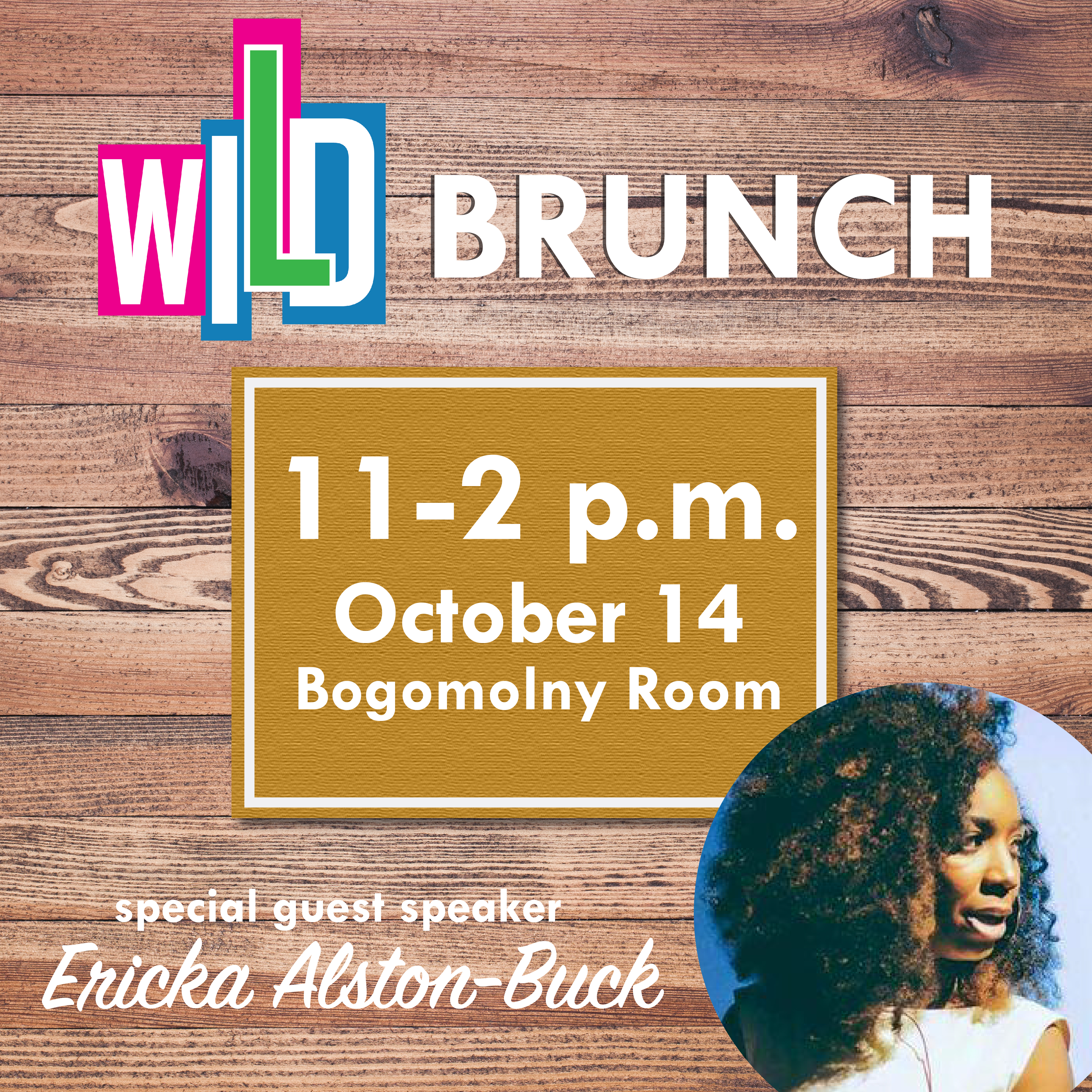 When:

Location:

UB Student Center

Room:

5th floor

Description:

Join us for the Women's Institute for Leadership Development (WILD) Brunch featuring Ericka Alston-Buck

The event also includes a panel of women leaders who are impacting their communities through social action.

Kristen McGuire, Baltimore Collegetown
Ciera Dunlap, Youth Empowerment SOciety
Adar Ayira, Associated Black Charities
Dr. Andrea Cantora, UB School of Criminal Justice

Tickets are available in the Center for Student Involvement, SC 302A. Tickets include admission to the event and brunch. Cash, check or Bee Card only.

Students - $5
UB Employees - $15
Public - $30
Students and employees may purchase 2 tickets at the discounted rate.

About Ericka Alston-Buck

Ericka Alston-Buck is the Chief Executive Officer for Maryland Community Health Initiatives, Inc. the parent organization of The Penn North Recovery Center, The Penn North Community Resource Center, Penn North Supportive Housing Program and the New Penn North Kids Safe Zone where she serves as the Founding/Director. The Kids Safe Zone is a safe recreational haven for the children in the Sandtown-Winchester community of West Baltimore, that launched in a small vacant 1000 sq foot laundromat and, today, services are provided to nearly 100 children per day in over 5000 sq ft. The Kids Safe Zone was Ericka's response to the uprising in Baltimore in the wake of Freddie Gray's death.

Ericka is passionate about young people and helping them reach their full potential. As a product of the inner city of west Baltimore, a teen mom destined to be a statistic, Ericka had a plan and it did not include failure, she has overcome every obstacle presented to her, furthered her education, committed to success, launched her own public relations firm, worked for the leading hip-hop station in the region, founded a non-profit and continues to give back to the community.

Learn more about Ericka Alston-Buck here and the Kids Safe Zone here.

Menu
Roasted Vegetable Frittata, Quiche, Fruit Platter, Bacon and Sausage, Assorted Pastry Items, Shrimp Salad, Chicken Salad, Roasted Corn and Black Bean Salad, Rosemary and Garlic potatoes, assorted desserts, coffee, tea and juice.
Accommodations for dietary restrictions and allergies are available and should be indicated when purchasing tickets.

Contact Name:

Sara Ousby

Contact Email:

Contact Phone:

5417
Appropriate accommodations for individuals with disabilities will be provided upon request 10 days prior to a campus event and 30 days prior to an event requiring travel.